When looking for the best stocks to buy, many investors avoid companies and markets that are tangled in bad news.
For many, it seems like common sense to avoid areas that keep generating negative headlines. But for shrewd investors, "bad news" can generate the biggest returns.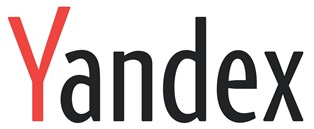 "Bad news can create some of the biggest profit plays that you're going to find," Money Morning's Executive Editor Bill Patalon said. "Most retail investors just about stampede their way out of 'bad-news' stocks. Those stocks get hammered down to ridiculously cheap levels."
When retail investors flee a bad-news market, most of the stocks tend to fall with the tide. That allows investors to purchase strong, profitable stocks at discounted prices.
Today, one of the most prevalent bad-news markets is Russia.
"All the news concerning Ukraine, the Crimea, and Vladimir Putin has investors just about trampling one another to get out of Russian stocks," Patalon said. "And that's a big mistake."
Especially when it comes to Russian tech stocks.
Roughly half of the 140 million citizens in "Russia proper" are now online. That's one of the highest percentages in the world.
There are two areas specifically in which Russia's tech industry is doing really well right now: telecommunications and e-commerce.
Taking these factors into account, we found a Russian tech stock to buy now that's offering massive upside potential. It's commonly referred to as the "Google of Russia."
We're talking about Yandex N.V. (Nasdaq: YNDX).
Currently, Yandex is the world's fourth-largest search engine, and the company has a 60% market share in Russia. Google Inc. (Nasdaq: GOOG, GOOGL) is the second-largest search engine in Russia, but it lags far behind Yandex with just a 25% market share.
But Yandex isn't just a search engine. It operates a news site, e-mail service, e-commerce portal, auction-based advertising site, navigator service, and a slew of mobile products.
The stock is down nearly 31% in 2014, but has rebounded recently, up nearly 12% since April 25. And according to Money Morning's Defense & Tech Specialist Michael A. Robinson, the stock still has plenty of room to run...