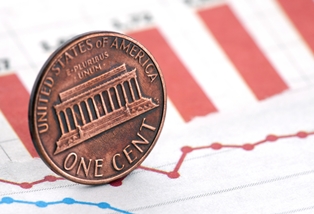 Stocks that trade "Over-the-Counter" (OTC) can be risky propositions for investors because they aren't subject to the same financial standards as stocks on the larger exchanges. They can also be very illiquid.
But the OTC markets also see some of the top penny stocks winners every week. This week, every stock on our "top penny stocks" list trades over-the-counter.
This week's hottest penny stocks had returns of 3,125%, 674%, and 325%, and every stock on this list more than doubled shareholders' initial investment.
See for yourself, here…
This Week's Top Penny Stocks
Rebornne USA Inc. (OTCMKTS: RBOR) is this week's biggest penny stock gainer, soaring 3,125%. Rebornne produces, markets, and sells dairy products in China and New Zealand. Some of its more popular products include milk powder and energy drinks. Like many OTC stocks, RBOR trades very infrequently, and before this week the stock hadn't traded since March. That would make it very difficult for investors who rode this week's gains to sell the stock. Currently, RBOR stock trades at $0.10 per share.
Aquagold Intl. Inc. (OTCMKTS: AQUI) is based in New York City and provides Canadian spring water products worldwide. In the last week, shares of AQUI have soared 674%, and the stock now trades at $0.89 per share. The stock has a 52-week range of $0.00 to $1.40. AQUI has an incredibly small market cap, just over $11,000. Before this week's gain, the stock was trading just above $0.11 per share.
Uplift Nutrition Inc. (OTCBB: UPNT) is a development-stage company that manufactures and distributes nutritional supplement drink mix. The company is based in Salt Lake City, Utah. Shares of UPNT jumped 325%. Because the stock's value is so small, it actually trades in fractions of pennies. This week, the stock added a little less than $0.04. UPNT also has a very small market cap, just below $700,000. UPNT stock has a 52-week range of $0.00 to $0.25.