According to a Bloomberg report yesterday (Thursday), Uber is in talks to begin a new round of fundraising that would value the on-demand taxi-booking company at more than $10 billion.
The company is reportedly looking to raise less than $1 billion, and has again stoked rumors of an Uber IPO.
The $10 billion valuation would be a dramatic increase from where the company was previously valued. Last summer, Uber completed a $258 million round of fundraising at a valuation of $3.5 billion.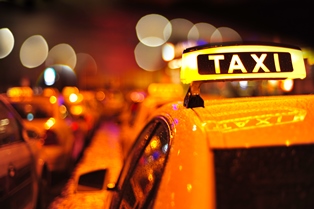 Uber allows users to book a ride through a smartphone application, which uses navigation software to pinpoint the locations of users and drivers. The company typically uses more upscale vehicles than traditional taxi cabs.
According to the report, Uber is looking to raise money so it can boost growth and operations. Company officials have not publicly discussed the report, however.
Uber was founded in 2009 following an incident in which founders Travis Kalanick and Garrett Camp couldn't hail a taxi during a stay in Paris. Throughout its first five years, the company has raised more than $307 million, with Benchmark, TPG Capital, and Google Ventures serving as the largest investors.
"Our vision is to build a technology company that changes transportation and logistics in urban centers around the world, and this financing gives us the fuel to make that a reality," Kalanick wrote on the company's blog during its previous round of funding.
Today, the company operates in 115 cities across the world and has more than 900 employees, and the company makes its money by charging a 20% commission fee from its drivers. According to thenumbers leaked to Gawker in December 2013, Uber was making approximately $20 million in revenue per week at the time.
In November, Kalanick addressed rumors that the company may file for an IPO but said that he had no plans to take the company public in the near future. Now six months later, the company is planning another massive round of fundraising, which only leads to further IPO speculation.
Uber officials may once again reject the notion of an IPO in the near future, but as the company continues to grow and raise money, it will eventually make the public leap.
And these are the factors that will be worth watching in a potential Uber IPO...