According to a CNBC report, the highly anticipated Alibaba IPO date could hit in the first full week of August.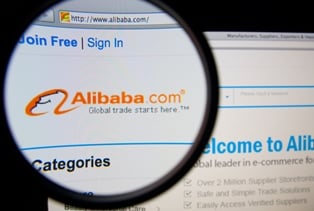 Alibaba Group Holding Ltd. filed for its U.S. IPO on Tuesday, May 6, and since then the U.S. Securities and Exchange Commission (SEC) has been reviewing the F-1 filing documents. The SEC reviews all U.S. IPO filings to ensure that companies detail every revenue source and potential risk for investors.
The same report, which cites sources familiar with the matter, indicates that the SEC could provide feedback on the F-1 filing as soon as June 7. Then Alibaba would spend several weeks correcting any issues in its filing.
While the first week in August is the most likely target for the Alibaba IPO date, a delay in the process wouldn't be surprising given the size of the deal. Some estimates place the Alibaba IPO price over $20 billion, which would make it the largest IPO in U.S. history. In its filing, the company reported profits of $3.2 billion on $6.5 billion in revenue for the first nine months of the current fiscal year.
Note: Trading stocks has gathered an air of near-impenetrable mystique, but it doesn't have to be that difficult. In fact, anyone can invest money in stocks. Here's how you can get started now...
As the Alibaba IPO date quickly approaches, here are some top stories for investors to watch:
Meet Jack Ma: He had an inauspicious start, working as English teach in his hometown of Hangzhou until 1995. But he left that career behind, and his fascination with the Internet led him to create his own Internet startup. When that first company failed, he remained determined.
Now, Jack Ma is the man behind the Alibaba IPO - an initial public offering that could be the largest in U.S. history. See how Ma transformed from a small-town English teacher into the chairman of one of the world's largest e-commerce companies.
The Biggest U.S. IPO Ever: To date, the IPO of Visa Inc. (NYSE: V) in 2008 stands as the largest IPO on U.S. soil, having raised $19.65 billion. That deal may soon be No. 2 on the list as Alibaba looks to break the $20 billion mark. The value of the deal may seem high, but it's warranted. Here's why.
Start Profiting from the Alibaba IPO Now:Our newest research has led us to a way for you to make a fortune on the Alibaba deal right now... long before the shares go public. Your gains, in fact, could exceed those of the IPO's original investors. It could be your one and only chance to make the kinds of gains normally reserved for the high-net-worth investors and bankers. You can learn more about this Alibaba profit play here.
Related Articles: