The silver price today moved solidly higher in morning trading following some positive economic data out of China.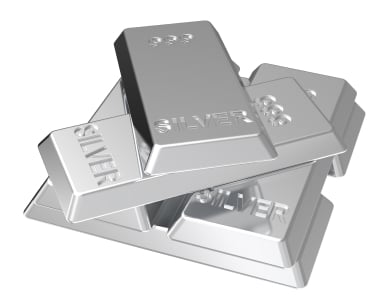 July Comex silver traded up $0.392, or 1.26%, at $19.73, after the preliminary HSBC China manufacturing purchasing managers index (PMI) for May came in at 49.7. That was up from 48.1 in April, and was the best reading in five months.
The news stoked global stock markets and the overall raw commodity sector, as China is the world's largest consumer of raw commodities. The Asian nation is also the world's second-largest economy.
Meanwhile, data showing a slowdown for manufacturers across the Eurozone region strengthened the case for the European Central Bank to loosen monetary policies at its next meeting in Frankfurt, Germany, on June 5.
"The China manufacturing data is good news, Jacques Porta, who helps oversee $780 million at Ofi Gestion Privee in Paris, told Bloomberg. "It will have a positive impact on Europe, especially on mining stocks. The bad-euro-area PMI data could add to signs that the ECB will be obliged to intervene soon. The downside risk to stocks is that the ECB doesn't act in June."
Downside risks for silver will likely be limited over the next two days. Indeed, silver prices could actually see some positive momentum heading into the weekend.
Tensions have risen ahead of Sunday's presidential election in Ukraine. Eight soldiers were killed in fighting, and several others hurt Thursday, at an army checkpoint when dozens of gunman tried to enter Ukraine from Russia.
Sunday's election is aimed at stabilizing Ukraine after mass street protests toppled Moscow-backed President Viktor Yanukovich in February. Separatists, however, pledge to prevent the voting from going ahead in eastern towns where they have taken control.
The United States and the European Union warn they will impose broad sanctions on Russia, which annexed Ukraine's Crimea peninsula in March after Yanukovich's ouster, if it attempts to derail the election.
Demand for safe-haven silver has shown signs of life during the last several Friday sessions amid simmering conflicts overseas.
In fact, worldwide demand for silver continues to remain robust after hitting an all-time high last year.
Solid Silver Demand to Support Prices