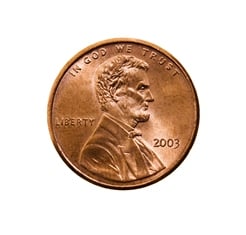 Penny stocks to watch 2014: Cheap stocks can have huge profit potential, and investors who buy in at the right time stand to net double- or triple-digit gains in a matter of days.
But first, investors need to know where to look...
Some of the biggest penny stock winners have been in on the ground floor of burgeoning markets, while others have been the takeover targets of large corporations. Pharmaceutical companies working on breakthrough drugs can also be big winners.
We've identified three of the best penny stocks to watch in 2014 - and they're already up 1,097.76%, 54.06%, and 97.87% in the last 12 months...
Best Penny Stocks to Watch 2014: Three Picks to Profit Today
Penny Stocks to Watch No. 1: Plug Power (Nasdaq: PLUG) is an alternative energy company that designs, develops, commercializes, and manufactures fuel cell systems for industrial off-road devices like fork lifts. The company is headquartered in Latham, N.Y., and has a market cap of just $710 million.
PLUG stock has been on an absolute tear in the last year, up more than 2,456% since the beginning of last May. More recently, the stock is up 158.72% in 2014.
In February, PLUG signed a huge deal with Wal-Mart Stores Inc. (NYSE: WMT), which purchased more than 1,700 of Plug's signature GenDrive fuel cell units. Wal-Mart also agreed to purchase the required hydrogen from Plug Power for six years. Before that, PLUG had agreed to provide FedEx Corp. (NYSE: FDX) with hydrogen fuel cells to run 20 electric trucks. Those partnerships sent the stock soaring.
PLUG reached a 52-week high of $11.72 in mid-March, but has since pulled back to $4.02. The Wal-Mart news was huge for the stock, and if the company continues to partner with other major corporations, its stock could soar again. For now, this penny stock is a trading at a discounted price.
Our second penny stock to buy in 2014 is a tech company working in a $26 billion market - and it just notched an earnings beat of almost 17%...