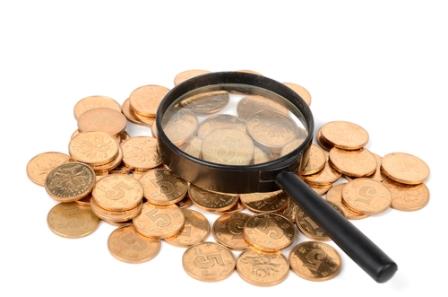 The boom in the tech industry makes for some of the best penny stocks on the market. Investors looking for penny stocks to buy now need look no further than this evolving, rapidly growing sector.
Although penny stocks are generally considered a high-risk investment, there are ways to minimize this peril. The savvy investor can play it smart by seeking out penny stocks that are listed on one of the major exchanges like the New York Stock Exchange (NYSE), AMEX, or Nasdaq. Perform research on the company behind the stock, stay away from fledgling tech start-ups, and seek out investments that have a market capitalization that exceeds $100 million. (For more penny stock risk management techniques, see this guide on how to buy penny stocks...)
Our list of tech penny stocks to buy now are all involved in rapidly growing, multi-billion dollar markets that are predicted to enjoy exponential increases in 2014.
List of Penny Stocks to Buy Now in the Tech Sector
No. 1: QuickLogic Corp. (Nasdaq: QUIK) - This company markets, designs, and supports solutions for smartphones, secure access data cards, tablets, broadband access data cards, and mobile products with an emphasis on low power and customization. QUIK's solutions provide manufacturers of original equipment and designs with the ability to extend the battery life of their products. Manufacturers may also use QUIK to add new features and give handheld device users a better visual experience.
A top penny stock to buy now, QuickLogic is well-positioned in the undergoing massive market shift to mobile communication and computing.
QUIK stock had a 52-week range of $2.11 to $5.57 on Thursday, with a market cap of $236.57 million. Shares traded at $4.29, up 8.61% year to date and 85.71% in the last 12 months.
No. 2: Echelon Corp. (Nasdaq: ELON) - Echelon is a global leader in control networking platforms. Its focus is the selling, marketing, and development of energy control networking solutions. Based in San Jose, Calif., the company offers a wide range of unique products that allow everyday devices like thermostats, electricity meters, valves, and light switches to be networked or interconnected.
Echelon is just now coming onto investors' radars as a viable tech penny stock. In October, a study by the International Data Corporation (IDC) reported that the market for the Internet of Things (IoT) is expected to generate $8.9 trillion in revenue by 2020. Compare to the $4.9 trillion revenue figure in 2013, and Echelon - a connectivity company that plays right into the IoT - is poised to enjoy a boom. Additionally, ELON has long been a favorite of Connected World Magazine as a "game changer" in the tech industry.
Up 24.77% in 2014, Echelon stock traded at $2.69 per share on Thursday. ELON shares have a 52-week range of $1.99 to $4.18 and a market cap of $116.34 million.