With the price of Bitcoin surging past $600 for the first time since March, the notion that the digital currency will persevere and continue to increase in value doesn't seem quite so crazy.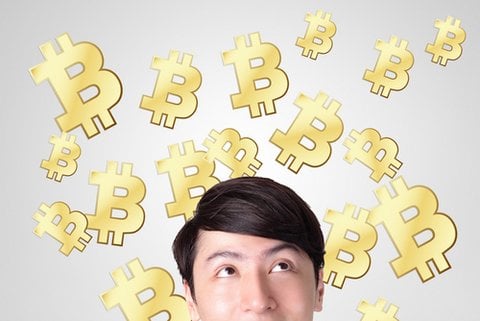 One of the best ways to invest in Bitcoin will be via the Winklevoss Bitcoin Trust exchange-traded fund (ETF), which is currently awaiting regulatory approval by the U.S. Securities and Exchange Commission (SEC).
The fund is the brainchild of twins Cameron and Tyler Winklevoss, who gained notoriety by successfully suing Facebook Inc. (Nasdaq: FB) founder Mark Zuckerberg for $140 million for taking their idea for a social network.
The initial filing with the SEC was made last July.
As an ETF, the Winklevoss Bitcoin Trust will make it easy for retail investors to bet on the success of Bitcoin.
Still, because the Winklevoss Bitcoin ETF will be based on a digital currency, there will be some quirks unique to this investment.
That means people are bound to have a lot of questions about this ETF.
Here are the answers to some frequently asked questions about the Winklevoss Bitcoin Trust:
What You Need to Know About the Winklevoss Bitcoin Trust
Q: How can I buy shares of the Winklevoss Bitcoin Trust?
A: Investors will be able to buy shares of the fund through their broker like any other stock or, mutual fund, or ETF.
Q: On which exchange will the Winklevoss Bitcoin ETF trade?
A: A recent amendment to their SEC filing says the fund will trade on the Nasdaq exchange.
Q: Will there be a minimum investment requirement?
A: There will be no minimum, and investors will not need to be accredited.
Q: What ticker symbol will the Winklevoss Bitcoin Trust trade under?
A: A ticker symbol has not yet been selected, but some possibilities are the fund's abbreviation (WBT), a combination of the widely used abbreviation of Bitcoin with an "F" for fund (BTCF), or, if they want something whimsical, MOON, which ties into the optimistic catchphrase "to the moon" (based on a meme of an astronaut standing on the moon with a flag bearing the Bitcoin symbol), typically uttered by digital currency enthusiasts when prices are rising.
If you aren't yet a Money Morning Member, sign up now to keep reading for answers to seven more Bitcoin ETF questions…