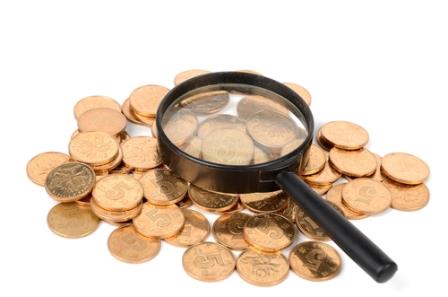 Investors have been scrambling to nab the best penny stocks to buy right now. According to The Wall Street Journal, throughout 2014 investors have been pumping funds into penny stocks for the chance to get large returns as the market continues a mostly bullish run.
It's true that the comparatively tiny companies behind penny stocks offer more risk to investors due to smaller market capitalizations. Penny stocks' low prices can lead to scams, as can their low trading volume, lack of company history, and liquidity.
But penny stocks can also be a draw as investors can jump in on small companies with big ideas that become global successes. Purchasing the stock at a lower price now can lead to big returns as the stock prices grow.
And buying penny stocks in a booming sector, like the healthcare industry, promises greater investment choices that are more likely to yield big returns.
You see, research firm Global Industry Analysts predicts that the global healthcare services market will reach $3 trillion by 2015. The healthcare industry is expected to expand as people live longer and as the growing middle class in emerging market countries can afford better treatment, according to Bloomberg.
Here are three of the best penny stocks to buy right now in the healthcare sector to get you started...
List of Best Penny Stocks to Buy Right Now in the Healthcare Sector
The Female Health Company (Nasdaq: FHCO)
The Female Health Company is focused on promoting women's health and reducing risks by offering consumer health products, including a female version of the condom. By forming partnerships with clinical institutions and not-for-profit organizations, the company has shown it can create products that draw interest and bring in returns.
On May 28, FHCO shares traded at $5.98 per share. The company has a market capitalization of $200 million market cap, a price-to-earnings ratio of 18.49, and a dividend yield around 4%.
Apricus Biosciences Inc. (Nasdaq: APRI)
No matter how annoying those male erectile dysfunction emails are, it is a very big business around the world. According to a market report published by Transparency Market Research late last year, the global erectile dysfunction drugs market will reach an estimated value of $3.4 billion in 2019.
Apricus Biosciences is a biotech company introducing new drug treatment alternatives for both men and women. It's seeking drug approval through different countries.
APRI stock traded at $2.29 on May 28. The company has a market cap of $87.45 million.
Synergy Pharmaceuticals Inc. (Nasdaq: SGYP)
Started in 2005, Synergy Pharmaceuticals focuses on developing drugs that treat gastrointestinal disorders and diseases. It currently has developed a drug to help with constipation consistent with irritable bowel syndrome (IBS). IBS affects between 25 and 45 million people in the United States (10% to 15% of the population) and between 9% and 23% of the population worldwide.
SGYP traded at $4.43 per share on May 23. The company has a market cap of $415.09 million, yet no data is available for the yield. Although analysts at MSN Money have said the stock would underperform in the next six months, there have been consistent increased quarterly earnings estimates, making this a promising option among the best penny stocks to buy right now in the healthcare sector.
NEXT: According to Barron's, a whopping 85% of all investor "sell" or "exchange" decisions are wrong. But you can beat the 85% with these simple steps...
Related Articles: