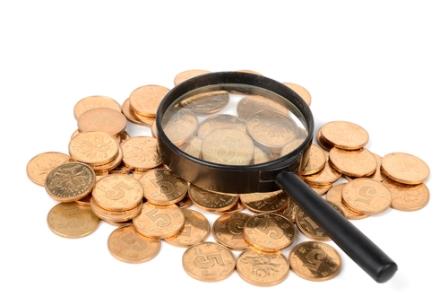 Penny stock investing: The world needs to invest some $48 trillion in energy through 2035 just to meet mounting global demand, according to a new study from the International Energy Agency (IEA).
In its World Energy Outlook series released Tuesday, the IEA said the current $1.6 trillion annual investment in energy must rise steadily over the coming decades to $2 trillion annually.
"The reliability and sustainability of our future energy system depends on investment," said IEA Executive Director Maria van der Hoeven.
The data also showed that annual investment in new fuel and electricity supply has more than doubled since 2000. Investment in renewable sources of energy, meanwhile, has quadrupled over the period - thanks in large part to government incentives.
What the report means for investors is clear: Lucrative opportunities await in the energy sector.
That's why we've highlighted three low-priced penny stocks that tap into energy's staggering profit-generating potential...
Three Energy Penny Stocks About to Soar
Constellation Energy Partners LLC (NYSE Arca: CEP) focuses on the exploration, development, and production of oil and natural gas properties, as well as midstream assets, in the United States. The Houston, Texas-based company's proved reserves are located in Oklahoma, Kansas, Texas, and Louisiana. As of Dec. 31, 2013, CEP had 1,995 net-producing wells.
In May, CEP posted an average net production of 4,131 barrels of energy per day for the quarter - an 11% increase year over year (YOY). Net oil and liquids production for Q1 2014 reached 907 barrels per day (bpd), up 24% from the prior quarter, and up 71% YOY. The company also reported last month it acquired producing assets in LaSalle Parish, La. Following the robust quarter, CEP President and Chief Executive Officer Stephen R. Brunner said the company looks forward to further building on the company's increasing momentum, "always with an eye toward returning value to our unit holders."
Of the six analysts who cover Constellation, one rates shares "Buy," one "Outperform," one "Equal Weight," two have a "Hold" rating on shares, and one rates CEP "Underweight," according to Thomson/First Call. Over the last 12 months, shares have traded between $1.79 and $3.20. Shares currently trade around $2.43.
Money Morning Members - keep reading for two more energy penny stocks. Non-members can sign up now and get those stocks plus our energy investor report, The Hidden Way to Play the Energy Boom