Apple Inc. (Nasdaq: AAPL) held its annual World Wide Developers Conference last week. The usually captive tech media was totally underwhelmed.
And so was Wall Street.
The iDevice king failed to unveil any major products, continuing a trend that stretches back to the 2010 reveal of the iPad. That "failure" ignited another round of second-guessing by investors and the other pundits. Even the usually evenhanded Investor's Business Daily summed it up by saying that "analysts say latest product rollouts fail to impress."
As usual, the naysayers totally missed the point.
Granted, Apple didn't introduce a new product at the World Wide Developers Conference.
But the way I see it, the Cupertino-based giant did something that was much more important than just roll out some new "gadget." Apple actually unveiled a strategy that puts the company into two new businesses and positions it for years of potential new growth.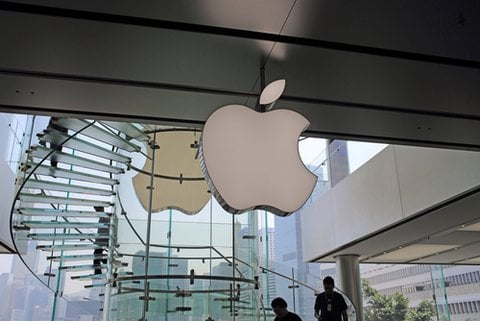 And that means Apple stock – which has zoomed back up near its 52-week highs – is headed even higher.
Today, I'm going to show you why. And I'm going to start by telling you about a new concept in computing – a term you'll soon be hearing lots about.
By learning about it, you'll once again be ahead of the big-money pros on Wall Street.
And that's just where we want you to be…
The Great Unifier
I love gadgets – for what they do for both my portfolio and my life – but what I've really been waiting for is a personal tech ecosystem in my home. And Apple has revealed a series of initiatives that will help create that ecosystem.
Apple will soon be uniting laptops, wearables, mobile devices, and home automation – a holistic approach known as "Unified Computing."
And this is just one of the reasons why I'm sticking by my prediction that Apple stock, within three years, will rise to $1,000 a share on a split-adjusted basis.
Let me explain exactly why Apple's recent initiatives are so brilliant…
Join the conversation. Click here to jump to comments…
About the Author
Michael A. Robinson is one of the top financial analysts working today. His book "Overdrawn: The Bailout of American Savings" was a prescient look at the anatomy of the nation's S&L crisis, long before the word "bailout" became part of our daily lexicon. He's a Pulitzer Prize-nominated writer and reporter, lauded by the Columbia Journalism Review for his aggressive style. His 30-year track record as a leading tech analyst has garnered him rave reviews, too. Today he is the editor of the monthly tech investing newsletter Nova-X Report as well as Radical Technology Profits, where he covers truly radical technologies – ones that have the power to sweep across the globe and change the very fabric of our lives – and profit opportunities they give rise to. He also explores "what's next" in the tech investing world at Strategic Tech Investor.