With the Alibaba IPO still several months away, the Chinese e-commerce firm took a major step toward increasing its brand awareness in the United States yesterday (Wednesday) when it launched the website 11main.com.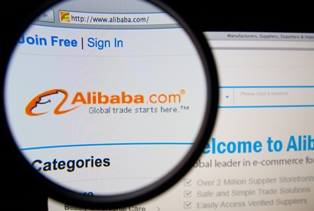 11 Main is designed as an Internet marketplace, where consumers can shop for clothing, jewelry, home goods, and numerous other unique products from more than 1,000 local American vendors. Modeled after the concept of "Main Street U.S.A.," it offers customers a boutique-like vibe, where they can purchase specialty items.
11 Main connects boutiques and small-store owners directly to consumers and allows these businesses to create their own pages on the site. Like eBay Inc. (Nasdaq: EBAY), 11 Main does not actually handle any of the products sold, it simply facilitates the purchase. The shipping and handling is left to the vendors.
11 Main is different from Alibaba's main sites Tmall and TaoBao, which are more traditional e-commerce sites and operate similarly to Amazon.com Inc. (Nasdaq: AMZN). That difference makes the site more attractive to its target vendors.
"There are many small shop owners that are looking for broader platforms, but when they look at the broader platforms, those are not necessarily structured to support their brands or their identities," 11 Main President Mike Effle told The Wall Street Journal.
The website is currently in its "beta" phase, and only invited consumers have been able to shop on 11 Main.
While the launch signals a step for Alibaba in terms of diversifying its e-commerce portfolio, it also represents a major step for Alibaba in the U.S. retail market - a good move to make ahead of its IPO.
Why More U.S. Market Exposure Is Key Before Alibaba IPO
Alibaba is already well positioned in China. It's China's largest e-commerce company, with more than 231 million active users. In 2013, Alibaba handled more than $248 billion worth of purchases (approximately 80% of the Chinese e-commerce market) and reported revenue of $5.6 billion.
Note:Trading stocks has gathered an air of near-impenetrable mystique, but it doesn't have to be that difficult. In fact, anyone can invest money in stocks. Here's how you can get started now...
Now, the company is focused on expanding internationally.
"The world is not just China," Alibaba Executive Vice Chairman Joe Tsai said in February. "We do think of ourselves as eventually becoming a more global company."
The U.S. online retail market is a natural choice - especially as Alibaba plans a U.S. IPO. The U.S. online retail market generated $231 billion in sales in 2012 and is expected to top $370 billion by 2017. At that point, online sales will account for 10% of the entire U.S. retail market.
But Alibaba's name and reputation don't carry the same weight in the United States. That's something the company has been working on since rumors of an Alibaba IPO first surfaced in 2013.
The company is starting off well with 11 Main - but it will be a tough venture.
"U.S. e-commerce is crowded and relies on high marketing expenses to rise above the clutter," said Forrester analyst Sucharita Mulpuru. "The hope is high. We'll see if they live up to expectations."
If Alibaba is able to successfully integrate itself into the U.S. e-commerce market, the IPO value could climb even higher than its record-high estimates.
Alibaba officially filed for a U.S. IPO in early May, and many expect the company's initial public offering to be one of the largest in U.S. history. Some projections expect the company to raise more than $20 billion, which would top the $19.65 billion Visa Inc. (NYSE: V) raised in its 2008 IPO.
Start Profiting from the Alibaba IPO Today: Our newest research has led us to a way for you to make a fortune on the Alibaba deal right now... long before the shares go public. Your gains, in fact, could exceed those of the IPO's original investors. It could be your one and only chance to make the kinds of gains normally reserved for the high-net-worth investors and bankers. You can learn more about this Alibaba profit play here.
Do you plan on investing in Alibaba stock when it hits the market this year? Share your thoughts on Twitter @moneymorning using #Alibaba.
Related Articles: