I've never before written anything about the Affordable Care Act, otherwise known as Obamacare.
That's because I didn't want to jump into the debate on one side or the other before letting some dust settle and seeing what there really is to see.
As the old Johnny Nash song goes, "I can see clearly now the rain is gone. I can see all obstacles in my way."
Too bad the next line is the exact opposite of what I see. Nash sings, "Gone are the dark clouds that had me down. It's gonna be a bright, bright, bright, bright, sunny day."
NOT!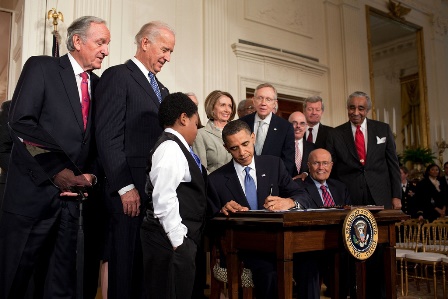 The future of Obamacare isn't bright. It's not even cloudy. It's black, as in a giant black hole.
That's because the Affordable Care Act is going to be anything but affordable. It's going to get more and more expensive, as if it's not already outrageously overpriced hype.
What is Obamacare really? It's a make-richer scheme for giant insurance companies.
Now, I'll tell you exactly what this Obamination is going to do to your health plan, the U.S. economy, and your wallet…
Why Obamacare Is a Bad Deal
Maybe you or someone you know is better off today because now they can get insurance when a preexisting condition prevented them from getting coverage prior to Obaminationcare. Maybe you're one of the tens of thousands of people who gets a subsidy to help pay for your new insurance.
Maybe, for a lot of people, the ACA is great deal.
But it's not a great deal. All of us will eventually find out that Obamacare is a deal with the devil.
Forget about issues regarding doctors you can't see because they don't take Obamacare, or the limited number of hospitals that take Obamination plans, or what's covered under what plans, or any of the "personal" actual health-related issues with Obamacarenot.
I want to talk about premiums, subsidies, and profits – and how this scheme will fail.
Everyone I know with new insurance coverage mandated by Obamacare is paying a lot more than they were paying for coverage before… every one of them. And those with family plans are paying a "hole" lot more. And you and they and I will be paying more and more every year from now on.
While you can bet your last dollar you'll see a premium increase this year, if you haven't already, the real pain will begin in 2017 – and then get progressively worse and worse.
That's because in 2017 three things happen… things I'll bet you had no idea about.
Join the conversation. Click here to jump to comments…
About the Author
Shah Gilani is the Event Trading Specialist for Money Map Press. In Zenith Trading Circle Shah reveals the worst companies in the markets - right from his coveted Bankruptcy Almanac - and how readers can trade them over and over again for huge gains.Shah is also the proud founding editor of The Money Zone, where after eight years of development and 11 years of backtesting he has found the edge over stocks, giving his members the opportunity to rake in potential double, triple, or even quadruple-digit profits weekly with just a few quick steps. He also writes our most talked-about publication, Wall Street Insights & Indictments, where he reveals how Wall Street's high-stakes game is really played.