Supplying enough energy to meet skyrocketing global needs will take unprecedented amounts of capital, according to a new report by the International Energy Agency (IEA).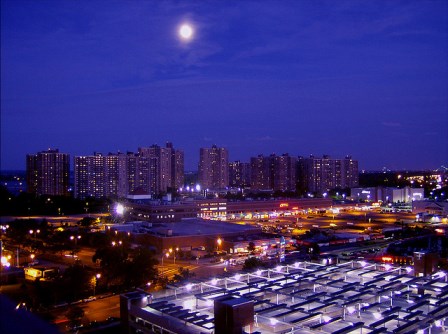 So how much will it cost? At least $40 trillion in energy spending over the next 20 years...
And the cost to meet global environmental targets will only add trillions more.
For countries that don't have the money to invest in new energy resources, the future looks bleak.
But for American consumers, the outlook is even worse...
In a special report released last week, the Paris-based agency said that meeting the world's growing need for energy will require at least $2.8 trillion in annual global spending.
To put that amount in perspective, that's equal to the total annual gross domestic product (GDP) of South Korea, Saudi Arabia, Switzerland, and Austria combined.
That's 50% more than the world spends now on energy.
"The reliability and sustainability of our future energy system depends on investment," said IEA Executive Director Maria van der Hoeven. "There is a real risk of shortfalls, with knock-on effects on regional or global energy security."
Much of that spending, according to the IEA, won't even add a single kilowatt, therm, or BTU to the world's energy supply.
"Less than half of the $40 trillion investment in energy supply goes to meet growth in demand," the report noted. "The larger share is required to offset declining production from existing oil and gas fields and to replace power plants and other assets that reach the end of their productive life."
Here's Who Will Foot the Bill for Increased Energy Spending
Of course, spending $20+ trillion just to maintain current production means that energy costs will have to rise. While renewable sources, such as solar, wind, and geothermal power, show promise, the truth is none of them are currently cost competitive.
In fact, the techniques necessary to find and extract oil and gas, such as hydraulic fracturing (fracking) and deepwater drilling, are significantly more expensive than traditional oil and gas wells. Processing can cost more as well.
As the IEA notes, "Annual capital expenditure on oil, gas and coal extraction, transportation, and on oil refining has more than doubled in real terms since 2000."
So where will that $2.5 trillion (or more) of annual energy spending come from?