Late last month, I told you that biotech is one of the best ways to profit from the tech rebound. In fact, it was my "No Doz Opportunity No. 1."
Somewhat ironically, a rollover in biotech stocks was one of the proximate causes of the overall sell-off in tech earlier this year.
And now I'm recommending that you invest in the company that purportedly "caused" the biotech market to roll over in the first place.
That's because this company will be the biggest beneficiary of biotech's comeback.
I bet you never knew irony could make you rich…
Bet on the Goat
Before I tell you more about this company, let's review biotech's recent fortunes.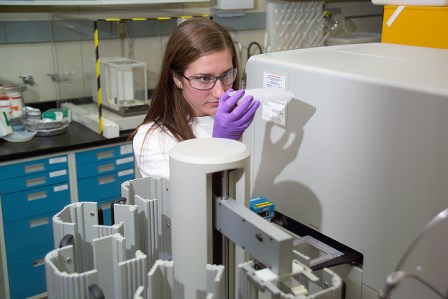 Following a blistering run that saw it more than triple in less than three years, the bellwether Nasdaq Biotechnology Index (NBI) fell more than 20% from its late February high to mid-April. And the company I'm talking about today declined by almost exactly same amount during that period.
Since then, the NBI has quietly rallied to gain nearly 15% from its April 14 closing low. And the index is up nearly 8.9% for the year, nearly 70% better than the 5.25% gain the Standard & Poor's 500 posted during the same period.
Now I'm going to tell you the inside story behind biotech's rollover earlier this year.
And then I'm going to share with you the one company – like I said, the rollover's goat – that stands to gain the most as biotech stocks keep climbing.
Politics as Usual
Instead of being based on industry earnings reports or regulatory news, much of the recent biotech rollover had its roots in Washington meddling. Back in late March, several members of the U.S. House of Representatives wrote to a leading biotech company complaining about the high cost of its new drug.
Of course, the mainstream media ran hard with this congressional criticism – widely publicizing the letter and amplifying complaints about the high price of drugs.
Then, piling on, the financial media "discovered" biotech stocks… and trumpeted any news that showed them under duress.
If there's one thing I've learned in my 30 years as a tech investor, it's that such adversity often shines a light on fantastic opportunities.
Despite all the recent media noise, biotech faces a very bright long-term future. The industry keeps coming up with new drugs at a time when an aging population practically guarantees improving sales.
In other words, this is a decades-long trend backed by growing demand and solid fundamentals.
And the company I'm going to tell you about now is not only a perfect example of what I'm talking about, but it's on a path to crush the market from here.
Join the conversation. Click here to jump to comments…
About the Author
Michael A. Robinson is one of the top financial analysts working today. His book "Overdrawn: The Bailout of American Savings" was a prescient look at the anatomy of the nation's S&L crisis, long before the word "bailout" became part of our daily lexicon. He's a Pulitzer Prize-nominated writer and reporter, lauded by the Columbia Journalism Review for his aggressive style. His 30-year track record as a leading tech analyst has garnered him rave reviews, too. Today he is the editor of the monthly tech investing newsletter Nova-X Report as well as Radical Technology Profits, where he covers truly radical technologies – ones that have the power to sweep across the globe and change the very fabric of our lives – and profit opportunities they give rise to. He also explores "what's next" in the tech investing world at Strategic Tech Investor.