GoPro Inc. (Nasdaq: GPRO) tops Friday's hot stocks to watch list. Shares of the wearable camcorder maker soared another 20% intraday on the heels of its highly anticipated initial public offering on Thursday.
Also jumping today on earnings, analyst upgrades, and company news are a couple of athletic retailers, a home builder, an online travel outfit, and more...
12 Hot Stocks to Watch Today: GPRO, NKE, YHOO, and More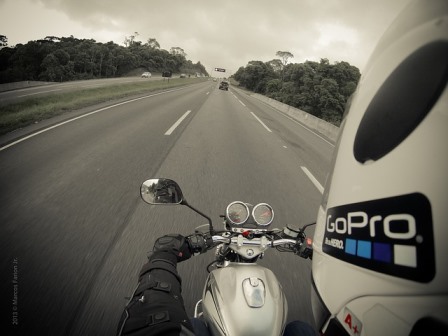 GoPro Inc. (Nasdaq: GPRO) shares kept going higher Friday, rising more than 20% to a new high of $39.25 in morning trading on heavy volume. The maker of special portable video cameras, which allow athletes to capture jump shots, skateboard tricks, and wild surfboard rides, went public Thursday. After pricing 17.8 million shares at $24, the high end of the projected $21 to $24 range, shares finished its first day as a publicly traded company at $31.31, up $7.34, or 31%, on volume of 16.5 million shares.
Nike Inc. (NYSE: NKE) shares jumped 3% to $79.15 in morning trading after posting better-than-expected Q4 earnings after Thursday's close. The company's net income jumped to $698 million, or $0.78 per share, up from $690 million, or $0.76 per share, in the same quarter a year ago. Revenue rose 14% to $7.43 billion. Analysts were looking for earnings per share (EPS) of $0.75 on revenue of $7.34 billion. Susquehanna and Canaccord Genuity both boosted their price targets by $5 to $75 and $76 respectively. More upgrades and price boosts are expected following the robust quarter, which will likely send shares above their 52-week high of $80.25. Over the last two months, NKE shares are up 7.2%.
Yahoo! Inc. (Nasdaq: YHOO) shares climbed 2.1% to $34.37. The Internet giant has put in a bid of around $250 million to buy Fullscreen, a company that creates content for YouTube channels. Also giving YHOO shares a boost is renewed excitement over the upcoming Alibaba IPO. Yahoo holds a 9% stake in the Chinese e-commerce behemoth. Thursday, Alibaba announced the NYSE got its coveted listing. The exact debut date, expected sometime in August, is still not known. What is now known is Alibaba's stock symbol: Shares will trade under the ticker "BABA."
Money Morning Members - keep reading. If you aren't already a Money Morning Member, sign up to get the rest of our hot stocks list - and you'll get our free guide: The Absolute Beginner's Guide to Trading and Investing