Three not-so-little things hit my radar Monday morning.
Last Thursday, you were all shocked (not) to have to consider the possibility that peeps in Congress would ever break a law, let alone a law they made to stop themselves from breaking laws.
Alas, it may have happened. I say "may" because we may never know if the perps – um, I mean, peeps – in Congress are still making money by dishing out dirt on legislation they're brewing up, this time to traders who profited from leaky pipes in the Senate or House.
While I like to beat on the executive branch for their various foibles, this time I admire their moxie for trying to make a case here.
I'm going to tell you what the feds and the courts are trying to do here. I expect a full-on, separation-of-powers battle royale.
Here's how it could go down…
Constitutional Showdown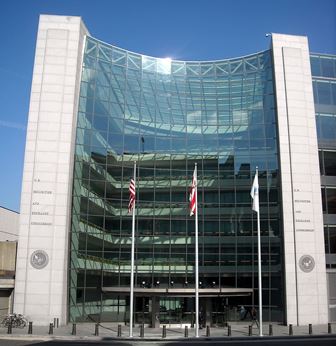 The U.S. Securities and Exchange Commission (SEC) is concerned it may never know either. That's why it went to federal court June 20 seeking to enforce subpoenas on Congress.
Lawyers for targets in the House said the SEC's subpoenas were "repugnant to public policy," vague and overly broad. Being House lawyers, they argued that constitutional protections allow them to ignore the SEC requests.
That's why last Friday the SEC filed a lawsuit in the Southern District of New York – Wall Street's home court – to compel the House Committee on Ways and Means and a top House aide to turn over documents and information in the case.
The executive agencies accuse a top Senate aide on healthcare matters of "predicting" in an e-mail to Height Securities that some Medicare-related regulations were moving through Congress that would move some insurance stocks.
The court asked lawyers for the House and a committee aide, Brian Sutter, to explain why they refused to comply with the subpoenas. They have to respond by June 26 and appear at a July 1 hearing on the matter.
Like I said recently, this is going to turn into some kind of constitutional fight on account of Congress always hiding their grime and crime from "unwarranted investigations" by the executive branch.
In a Wall Street Journal article on June 20, former House counsel Michael Stern said, "It's not unheard of for an agency to serve a subpoena to Congress, but for an agency to sue is – if not unprecedented – at least very rare. It shows that there is a serious conflict; the SEC really wants the information and the House really wants it protected."
We'll all be watching.
Big banks are at it again in this next scandal – but will anything ever change?
Join the conversation. Click here to jump to comments…
About the Author
Shah Gilani is the Event Trading Specialist for Money Map Press. In Zenith Trading Circle Shah reveals the worst companies in the markets - right from his coveted Bankruptcy Almanac - and how readers can trade them over and over again for huge gains.Shah is also the proud founding editor of The Money Zone, where after eight years of development and 11 years of backtesting he has found the edge over stocks, giving his members the opportunity to rake in potential double, triple, or even quadruple-digit profits weekly with just a few quick steps. He also writes our most talked-about publication, Wall Street Insights & Indictments, where he reveals how Wall Street's high-stakes game is really played.