Earlier this month, JP Morgan recommended yield seekers swap a sizable chunk of junk bond holdings for dividend-paying stocks.
The investment bank explained the elevated chance of default from junk bonds simply isn't worth the risk for today's nominal returns. Junk bond yields have recently shrunk to less than 5% and don't yield much more - or any more in many cases - than less dicey investments such as dividend stocks.
For long-term investors, dividend-paying stocks, and dividend growers in particular, are indeed a much better bet. "A stock with a 2.5% yield today becomes a 4.9% yield in seven years, assuming a company can increase its payment by 10% a year, and that's if its share price doesn't change," according to Barron's.
Yet the share price of a company that boosts its dividend tends to rise because dividend hikes attract buyers. The likely end result is lucrative returns from income and capital appreciation.
Last week, 18 companies increased their dividends, two announced special dividends, and one initiated a dividend. Following are the 21 dividend enrichments announced for the week ending June 27, 2014.
Dividend Stocks That Just Boosted Payouts
Banco Santander Brasil SA (NYSE ADR: BSBR) boosted its quarterly distribution 85.2% to $0.047 a share for a yield of 24.02%.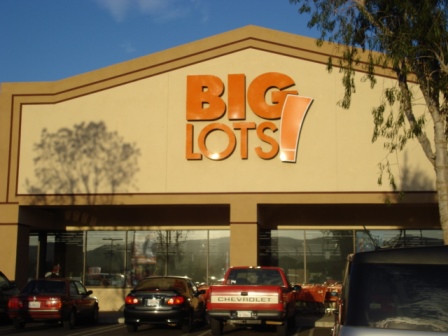 Big Lots Inc. (NYSE: BIG), citing confidence in its long-term opportunities to drive profits, will pay its first dividend on July 29. The closeout retailer will begin paying a quarterly dividend of $0.17 per share for a yield of 1.5%.
BRF SA (NYSE ADR: BRFS) announced a special $0.19 per share dividend payable Aug. 25 to shareholders of record July 3.
Chesapeake Energy Corp. (NYSE: CHK) raised its quarterly payout 6.3% to $0.087 a share for a 1.15% yield.
Glacier Bancorp Inc. (Nasdaq: GBCI) increased its quarterly dividend a penny to $0.17 a share for a yield of 2.4%. The Montana bank has declared 117 consecutive quarterly dividends and has increased its dividend 37 times.
If you aren't a Money Morning Member, sign up now for free to see 16 more dividend stocks that raised payouts last week. You'll also get this report with three superior dividend picks: The Best Dividend Strategy for Building Fortune in a Low-Yield Era
Himax Tech Inc. (Nasdaq ADR: HIMX) hiked its annual distribution $0.02 to $0.27 a share for a yield just shy of 4%.
Horizon Bancorp (Nasdaq: HBNC) boosted its quarterly dividend $0.02, or 18.2%, to $0.13 a share for a 2.36% yield.
Huaneng Power International Inc. (NYSE ADR: HNP) raised its annual dividend 82.2% to $2.44 a share for a 5.54% yield. The Beijing, China-based independent energy provider has grown its annual payout by 30% over the last five years. Shares trade at a modest price-to-earnings ratio of 9.23%.
Kayne Anderson Energy Development Co. (NYSE: KED) upped its quarterly dividend 1% to $0.51 per share for a near 6% yield.
Kayne Anderson Midstream Energy Fund Inc. (NYSE: KMF) boosted its quarterly payout 1.6% to $0.48 per share for a yield approaching 5%. This hike represents the 11th consecutive increase by the fund.
Limoneira Co. (Nasdaq: LMNR) hiked its quarterly dividend 20% to $0.045 a share for a yield of 0.8%.
Matson Inc. (NYSE: MATX) moved its quarterly dividend up a penny to $0.17 a share for a 2.57% yield. "This dividend increase underscores the strong cash flow generation of Matson's core businesses and the confidence we hold in our long-term prospects," said Matt Cox, Matson's president and chief executive officer (CEO). "Our financial strength provides ample capacity to fund our fleet renewal program and consider growth investments, while continuing to return capital to shareholders."
Mobile Telesystems OJSC (NYSE ADR: MBT) raised its annual dividend 22.6% to $1.10 a share for a 7.26% yield.
Morgan Stanley Emerging Markets Fund Inc. (NYSE: MSF) increased its annual dividend 2.9% to $0.054 a share for a 0.34% yield.
Pacific Coast Oil Trust (NYSE: ROYT) goosed its monthly distribution 21.4% to $0.184 a share for a yield of 12.81%.
Sinopec Shanghai Petrochemical Co. (NYSE ADR: SHI) sweetened its annual payout 48.1% to $0.80 a share for a 2.93% yield.
Sociedad Quimica y Minera de Chile (NYSE ADR: SQM) juiced its semi-annual dividend 556% to $0.87 a share for a 3.45% yield.
United Microelectronics Corp. ADS (NYSE: UMC) declared a special dividend of $0.08 a share payable on Aug. 14 to shareholders of record July 7.
Washington Federal Inc. (Nasdaq: WAFD) upped its quarterly distribution 10%, or a penny, to $0.11 a share for a near 2% yield. The July 18 dividend will be the Seattle, Wash.-based bank's 126th consecutive quarterly cash dividend.
Wayne Savings Bancshares Inc. (Nasdaq: WAYN) lifted its quarterly dividend 12.5%, or a penny, to $0.09 a share for a 2.62% yield.
Worthington Industries Inc. (NYSE: WOR) increased its quarterly dividend $0.03, or 20%, to $0.18 a share for a yield of 1.64%. The Sept. 29 dividend marks the Columbus, Ohio-based diversified metals company's 187th consecutive quarterly dividend since becoming a public company. "We are pleased to raise the dividend to its highest level," Chairman and CEO John McConnell said. "The increased dividend and the authorization of additional share repurchases (10 million shares) reflects confidence in our growth strategy and strong financial position, while delivering on our commitment to shareholder value."
Don't forget to claim your free report: The Best Dividend Strategy for Building a Fortune in the Low-Yield Era
Now for Today's Top Story: Bioscience investing might seem complicated at first, but it doesn't have to be. Here's how to tap big profits from a bioscience niche not everyone knows about...