GoPro Inc. (Nasdaq: GPRO) stock dipped nearly 15% today (Wednesday) from yesterday's closing price when shares fell to $41.53 shortly after 10 a.m.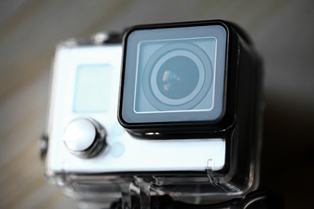 This was the first pullback for GPRO stock since the company's IPO last Thursday. Through GPRO's first four days of trading, the stock had soared 103% from its initial offer price of $24. Shares jumped to $49.90 yesterday before closing at $48.80.
While shareholders may be panicking, pullbacks following extremely profitable IPOs are common. Shares of newly public companies can be extremely volatile, as new investors rush in to a stock hoping to profit from early excitement.
Zoe's Kitchen Inc. (NYSE: ZOES) (one of 2014's hottest IPOs), for example, climbed 88% from its offer price in its first three trading sessions before dropping 7% over the next four days. ZOES is still up 125% from its offer price.
Astec Analytics market analyst Karl Loomes told The Wall Street Journal today that the cost of borrowing GPRO shares, a good barometer for short-selling activity, has "immediately become one of the highest in our system." Loomes also pointed out that nearly 100% of the shares that are available for loan are currently borrowed.
"Both these figures suggest borrowers are snapping up all the available GoPro shares they can and are willing to pay a high price to do so," Loomes told The Journal.
The fact that so many shares are being borrowed by short sellers indicates that many investors are betting that GPRO stock will pull back from its 103% first-week gains.
While the stock looks volatile in the short term, its long-term success will be tied to these factors...
Keys to GPRO Stock's Future Success
GoPro is famous for its wearable cameras typically used to film extreme sports like skiing, snowboarding, and surfing.
Sales took off with the help of some high-profile endorsements from famous athletes like Shaun White. In the GoPro IPO prospectus, the company reported revenue of $986 million and profit of $60 million in 2013.
To continue its momentum moving forward, the company will have to monetize other areas of its business...