The number of U.S. dividend stocks raising payouts this year has hit its highest number since 1979, increasing investment in these stocks – which has helped the Standard & Poor's 500 Index to log 25 year-to-date record closes.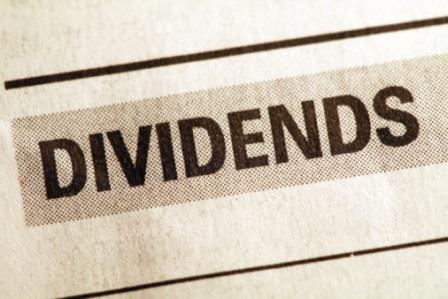 Data from S&P Dow Jones Indices shows 696 dividend boosts were reported in Q2 2014 compared to 591 hikes posted in 2013's second quarter.
New dividend increases (increases less decreases) for U.S. domestic common stocks rose to $12.6 billion in Q2 2014. While a hefty dollar amount, it's a notable 28.3% decline from the $17.6 billion in net dividend increases in Q2 of 2013.
Still, FY2014 dividend boosts are expected to hit a record figure.
"The strong rate of Q2 increases, even at the lower growth rate, coupled with the number of issues that have a demonstrated history of annual increases, translates to another strong increase for dividends in 2014," said Howard Silverblatt, senior analyst at S&P Dow Jones Indices.
Shareholder return "continues to be the battle cry from boardrooms," Silverblatt said.
"As public companies continue to be pressured to use their available cash, total shareholder returns from both cash dividends and buybacks are at record levels. The trend of higher returns is growing – more companies are paying more dividends and buying back stocks. At this point, the question is, how much growth will there be, and not will there be growth," Silverblatt added.
The number of S&P components presently paying a dividend sits at 422 issues, or 84.4%, the highest number since September 1998. Additionally, all 30 Dow Jones Industrial Average members pay a dividend.
Following are the 25 dividend-paying stocks that boosted payouts in the holiday-shortened week ending July 3.
Dividend Stocks That Just Hiked Payouts
America Movil SAB de CV (NYSE ADR: AMX) upped its semi-annual payout 8.9% to $0.18 a share for a 1.71% yield.
America Movil SAB de CV (Nasdaq ADR: AMOV) raised its semi-annual payout 8.9% to $0.18 a share for a 1.72% yield.
Bank of the Ozarks Inc. (Nasdaq: OZRK) boosted its quarterly payout 4.3% to $0.12 a share for a 1.4% yield.
If you aren't a Money Morning Member, sign up now for free to see 22 more dividend stocks that raised payouts last week. You'll also get this report with three superior dividend picks: The Best Dividend Strategy for Building Fortune in a Low-Yield Era