When looking for the best pharmaceutical stocks to buy, investors often search for companies making breakthrough discoveries, completing expensive drug trials, or receiving massive cash influxes through initial public offerings.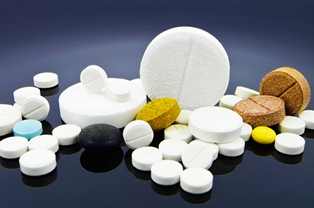 But according to Money Morning's BioScience Investment Specialist Ernie Tremblay, there is an extremely profitable, and simple, way to play the pharmaceutical industry – a play that that often goes overlooked.
He's talking about generics. These are drugs – as defined by the U.S. Food and Drug Administration (FDA) – that are "copies of brand-name drugs and are the same as those brand name drugs in dosage form, safety, strength, route of administration, quality, performance characteristics, and intended use."
Generics may be just copies of brand-name drugs, but they still face a tough approval process. The FDA makes sure these generics have the same therapeutic effect as name brand drugs, work in the same time frame, and don't have any additional side effects.
"Generic drugs don't get off scot-free from FDA scrutiny just because they're copies," Tremblay said. "The manufacturer has to prove they're good copies, that is, that they're bioequivalent to their brand-name doppelgangers. They have to absorb, distribute, metabolize, and excrete in the same way (equivalent pharmacokinetics) as the original brand."
In many cases, the only thing that separates generics from their brand-name equivalent is their price – both to consumers and manufacturers…
According to Forbes, it costs $4 billion on average to develop new drugs, and the process of companies to complete clinical trials can often take between 10 and 15 years. More expensive drugs can run developers up to $11 billion. And much of the money spent goes to research and development (R&D).
Producers of generics, however, skip that R&D process almost entirely.
"Of course, before they can legally replicate a drug, the patents (and any marketing exclusivity granted by the FDA for drugs in certain categories) on the target brand medication have to expire," Tremblay said. "Normally, that takes about 20 years, but patents are often filed at the beginning of clinical trials, and by the time the drug actually gets to market, there may be only 10 years of protection left."
And when these patents expire, generic drug companies swoop in and begin making massive revenue totals.
"The compound annual growth rate for the generics industry – depending upon which report you read – lies between 11.5% and 15%," Tremblay said. "Well over 80% of all prescriptions in the United States are currently filled with generics. That's a lot of revenue."
For investors, that bump in revenue can create excellent profit opportunities, if you know where to look…