Minutes from last month's Federal Open Market Committee (FOMC) meeting show that the U.S. Federal Reserve is readying itself for an end to quantitative easing by October, provided the economy continues to improve.
The existing policy, which has been articulated in previous Fed talks, is that with each FOMC meeting the Fed would scale back its monthly asset purchases by $10 billion. Under this policy, the Fed would be purchasing $5 billion in assets per month going into its December meeting, where it would then taper off those remaining purchases.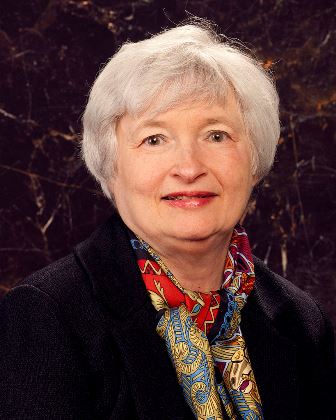 What the minutes from last month's meeting reveal is that in its upcoming October 2014 meeting, the Fed will change course and end the program with a final $15 billion reduction. The minutes show that the Fed would slash the program by $15 billion in October, instead of $10 billion, followed by another $5 billion reduction in December "in order to avoid having the small, remaining level of purchases receive undue focus among investors."
"If the economy progresses about as the Committee expects, warranting reductions in the pace of purchases at each upcoming meeting, this final reduction would occur following the October meeting," according to the minutes.
FOMC Meeting Minutes Leaves Future of Interest Rates Unclear
In March, Fed Chairwoman Janet Yellen spooked Wall Street when she said interest rate increases could foreseeably come six months after the end of the asset-purchasing program, effectively moving the goalposts on investors who expected rate hikes to occur later. The Dow Jones Industrial Average dropped more than 100 points on the day.
However, the recently released minutes don't put a timeline on when the Fed will raise the target Fed funds rate, which is near zero. Even if bond purchasing does end in October, FOMC members believed this would have "no substantive macroeconomic consequences and no consequences for the eventual decision about the timing of the first increase in the federal funds rate."