Small-cap stocks dipped the past two days amid a broader market tumble that also included biotech and Internet "momentum" stocks. But in spite of this pullback, small caps have been rallying since finding a bottom in mid-May - and are headed higher long term.
This is why small-cap funds - which consist of stocks of companies that maintain a market capitalization of anywhere between $500 million and $2 billion - are worthy of a closer look.
You see, as the U.S. economy strengthens and interest rates start to rise, smaller companies will benefit the most from this type of environment.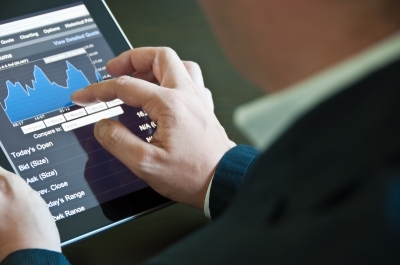 Indeed, the small-cap sector has been making significant gains in recent weeks - small-cap growth funds led U.S. stocks for the week ending May 30 - after experiencing minor setbacks at the start of the year.
Small-cap funds are now primed to break out during the remainder of the year, as the Russell 2000, a stock market index of approximately 2,000 small-cap funds, has added more than 6% since mid-May.
But with plenty of upside still ahead, it's certainly not too late to add small-cap funds to your portfolio. With modest risk, a lot of prospects, and high potential for growth, small-cap funds are possibly one of the best investment hubs available today.
Let's now take a look at the benefits - and the risks - of small-cap funds...
Small-Cap Funds Offer Higher Returns with Moderate Risk
Diversification is a time-tested strategy for reducing risk and boosting returns, and small-cap funds accomplish this by tapping into different sectors and an array of companies that are young and potentially prosperous because their real value is yet to be determined.
And in spite of a common concern that small-cap funds invest in firms that are less secure than their large-cap counterparts, financial experts assert that small-cap funds actually offer the best overall rate of returns.
In fact, investors who desire higher returns on investments with moderate risk may find that small caps are the best route to take.