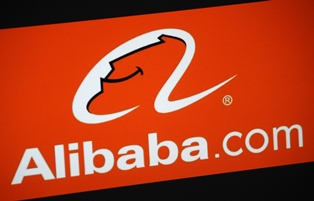 Further details about the Alibaba IPO date were revealed late yesterday (Thursday) when The Wall Street Journal reported that the e-commerce giant will begin its IPO process as soon as the end of July.
According to the report, Alibaba Group Holding Ltd. (NYSE: BABA) officials shared a timetable for the initial public offering process with current investors by email.
Numerous estimates place the Alibaba IPO near $20 billion, which would make it the largest U.S. IPO ever. At the least, Alibaba is expected to easily beat the $16 billion raised by Facebook Inc. (Nasdaq: FB) in 2012, making it the largest Internet IPO of all time.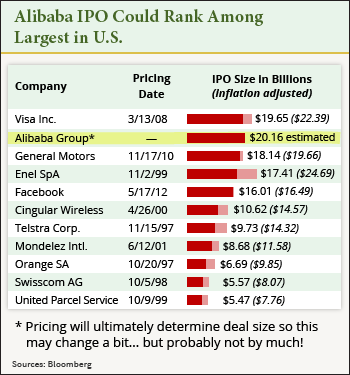 For larger initial public offerings, the IPO process typically takes around two weeks. That would place the Alibaba IPO date within the second week of August. However, company officials have not scheduled a definitive date, and said the timing for the deal still hinges on "market conditions."
Previously, rumors suggested the Alibaba IPO could take place the first week of August. Today's news points to mid-August.
For investors, the highlight of the IPO process later this month will be the Alibaba "roadshow."
During roadshows, company officials travel around the world and make presentations to various analysts, hedge funds, and any other potential investors. Also referred to as a "dog and pony show," the presentations are meant to ramp up excitement among investors prior to the IPO.
Jack Ma, the public face and chairman of Alibaba, should figure prominently into Alibaba's roadshow events.
As the Alibaba IPO date approaches, here are the "must-know" facts for investors...
Countdown to Alibaba IPO Date: "Must-Watch" Facts
Alibaba's Valuation Is Rising: Similar to the IPO total, the valuation estimates for Alibaba continue to rise. The general consensus is that Alibaba will be valued at $168 billion, but other firms have released higher estimates. Last week, Piper Jaffray analyst Gene Munster projected that the Chinese e-commerce giant is worth $221 billion, including cash.
And that isn't even the highest estimate...