"The [company] doth protest too much, methinks."
–Hamlet (1602)
Our warning column on General Motors Co. (NYSE: GM) really seemed to resonate.
It generated a lot of emotion, eliciting some personal experiences from you folks and even a few suggestions that we recommend "shorting" the stock.
But it wasn't just our subscribers who responded to that analysis.
We also received a very strong response from GM itself.
We're on General Motors' (NYSE: GM) "Radar"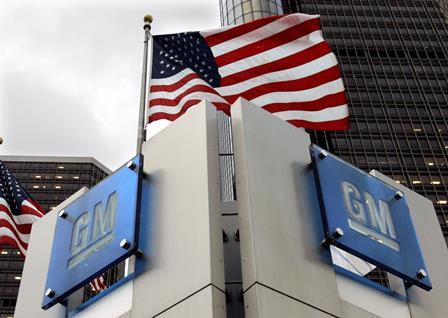 In my recent column,"Why GM's Recalls Are Worse Than You Think," I argued that I just don't buy in to Wall Street's talk of a turnaround at the once-great U.S. automaker.
I cautioned Strategic Tech Investor subscribers to not view GM's current recall problems as a "buying opportunity." In fact, I explained why it would be a bad decision to add the company's stock to your portfolio right now.
Indeed, I said you should just avoid GM stock altogether.
It hurt to write that. As a consumer, I've been a GM guy for as long as I can recall.
My family, too.
My concern, I said, was that GM still doesn't have all its problems under control.
As I told you:
New CEO Mary Barra, who took the job in January, recently fired 15 employees and disciplined five others involved in the faulty switches.
But GM as a whole seems to be in a state of denial about how extensive its problems really are – and I just don't think Barra has a firm grasp on quality control at her company yet.
She's talking tough and making quick moves, but Barra is facing, as she put it herself just last month, "a history of failures" for which "nobody took responsibility."
Some GM officials knew of these problems and covered them up for years.
Just one day after my column appeared, Tom Henderson, manager of global financial communications at GM, posted a lengthy response. The entire comment is shown below.
Join the conversation. Click here to jump to comments…
About the Author
Michael A. Robinson is one of the top financial analysts working today. His book "Overdrawn: The Bailout of American Savings" was a prescient look at the anatomy of the nation's S&L crisis, long before the word "bailout" became part of our daily lexicon. He's a Pulitzer Prize-nominated writer and reporter, lauded by the Columbia Journalism Review for his aggressive style. His 30-year track record as a leading tech analyst has garnered him rave reviews, too. Today he is the editor of the monthly tech investing newsletter Nova-X Report as well as Radical Technology Profits, where he covers truly radical technologies – ones that have the power to sweep across the globe and change the very fabric of our lives – and profit opportunities they give rise to. He also explores "what's next" in the tech investing world at Strategic Tech Investor.