Wells Fargo & Co. (NYSE: WFC) kicked off second-quarter bank earnings season Friday morning. While the bank didn't deliver any surprises, its numbers failed to impress.
Shares of the largest U.S. bank by market cap, up 28.5% since October, fell nearly 2% to $50.82 on brisk volume following the uninspiring report.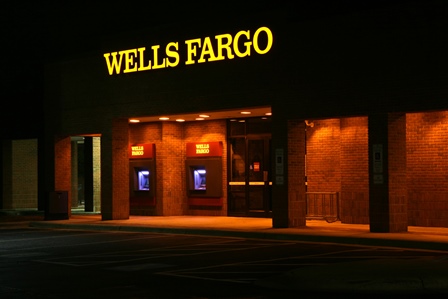 Market participants appreciate Wells Fargo's earnings and revenue consistency. It's a stock market darling among bank investors, because it avoided sizable losses during the financial crisis, as well as the wrath of regulatory penalties that have plagued the industry. Indeed, that's part of the reason why Wells is a top holding of legendary investor Warren Buffett.
While analysts have trimmed estimates on a number of banks in the last several weeks, expectations for WFC held steady.
Instead of focusing on trading, which is likely to show sharp declines when peers report, Wells generates the bulk of its revenue from less exciting businesses, like commercial and consumer lending, an area rivals backed away from in the wake of the financial crisis. It was those segments that helped Wells Fargo post Q2 earnings per share (EPS) of $1.01, right in line with consensus estimates.
While up from EPS of $0.98 a year ago, it was down from EPS of $1.05 earned in Q1 2014. Revenue, meanwhile, slipped 1.5% to $21.07 billion. That was, however, better than the $20.85 billion analysts were expecting.
Even though second-quarter profit rose 3.8% year over year (YOY), and Q2 net income increased to $5.73 billion up from $5.52 billion, it was the first time since 2009 the San Francisco-based bank failed to top the prior quarter's EPS.
Still, the uptick in profit was Wells' 16th consecutive quarter of YOY growth, according to FactSet.
As the nation's largest mortgage lender, Wells has about 28% of U.S. home loans, or one in six. Recognizing the impact of rising interest rates, which caused a slowdown in new home loans, Wells was quick to counter a mortgage revenue dip. To offset a shortfall in its mortgage arm, Wells grew its credit card and auto-lending business. The bank also expanded its investment banking and retail wealth management units
Wells Fargo Chief Executive Officer John Stumpf touted the moves.