So what if there was some momentary panic over some bank in Portugal last week?
So what if contagion fears spilled out across the globe and markets tanked?
It's all better now. Everything has been cleared up. Really, it was nothing.
How do we know it was nothing? Because the bank's regulators and the country's central bank, Banco de Portugal, are telling us so.
It's all contained, they say.
We got similar assurances from the U.S. Federal Reserve and U.S. bank regulators after Bear Stearns collapsed. After Lehman failed, we were assured everything would be contained.
If you are reassured, don't read on, because I'm going to ruin your day.
Banco Espirito Santo: Bring in the Clouds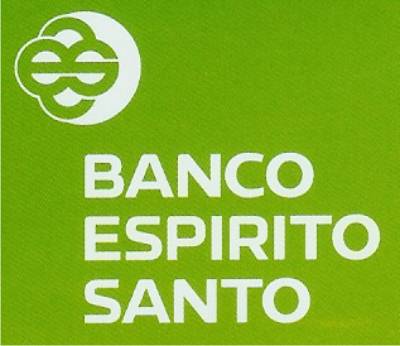 Banco Espirito Santo SA is the largest lender in Portugal. It's also the second-largest bank in Portugal in terms of its market valuation. Well, maybe not any more.
Whatever Banco Espirito Santo is – or was – it definitely isn't transparent.
Banks are supposed to be transparent. At least that's what we expect them to be.
And if we can't see through them, and of course we can't, we expect their regulators to have X-ray vision. After all, we count on regulators and central banks (the ultimate regulators) to safeguard us from bad banks.
Then again, some people depend on winning the lottery as their retirement plan.
Banco Espirito Santo is 25% owned by Espirito Santo Financial Group. Espirito Santo Financial Group is 49% owned by Espirito Santo Irmaos SGPS SA. Espirito Santo Irmaos SGPS is wholly owned by Rioforte Investments SA. Rioforte Investments is wholly owned by Espirito Santo International.
That's transparent, right?
Espirito Santo International, the top dog in the food chain, said on July 8 that it missed payments to some investors holding its short-term commercial paper. Oops.
Panic ensued because Espirito Santo International controls Banco Espirito Santo, and creditors of International could go after assets of Banco Espirito.
That's just the tip of the iceberg – there's more.
Join the conversation. Click here to jump to comments…
About the Author
Shah Gilani is the Event Trading Specialist for Money Map Press. In Zenith Trading Circle Shah reveals the worst companies in the markets - right from his coveted Bankruptcy Almanac - and how readers can trade them over and over again for huge gains.Shah is also the proud founding editor of The Money Zone, where after eight years of development and 11 years of backtesting he has found the edge over stocks, giving his members the opportunity to rake in potential double, triple, or even quadruple-digit profits weekly with just a few quick steps. He also writes our most talked-about publication, Wall Street Insights & Indictments, where he reveals how Wall Street's high-stakes game is really played.