So what if there was some momentary panic over some bank in Portugal last week?
So what if contagion fears spilled out across the globe and markets tanked?
It's all better now. Everything has been cleared up. Really, it was nothing.
How do we know it was nothing? Because the bank's regulators and the country's central bank, Banco de Portugal, are telling us so.
It's all contained, they say.
We got similar assurances from the U.S. Federal Reserve and U.S. bank regulators after Bear Stearns collapsed. After Lehman failed, we were assured everything would be contained.
If you are reassured, don't read on, because I'm going to ruin your day.
Banco Espirito Santo: Bring in the Clouds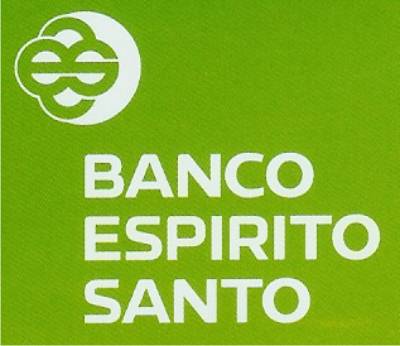 Banco Espirito Santo SA is the largest lender in Portugal. It's also the second-largest bank in Portugal in terms of its market valuation. Well, maybe not any more.
Whatever Banco Espirito Santo is - or was - it definitely isn't transparent.
Banks are supposed to be transparent. At least that's what we expect them to be.
And if we can't see through them, and of course we can't, we expect their regulators to have X-ray vision. After all, we count on regulators and central banks (the ultimate regulators) to safeguard us from bad banks.
Then again, some people depend on winning the lottery as their retirement plan.
Banco Espirito Santo is 25% owned by Espirito Santo Financial Group. Espirito Santo Financial Group is 49% owned by Espirito Santo Irmaos SGPS SA. Espirito Santo Irmaos SGPS is wholly owned by Rioforte Investments SA. Rioforte Investments is wholly owned by Espirito Santo International.
That's transparent, right?
Espirito Santo International, the top dog in the food chain, said on July 8 that it missed payments to some investors holding its short-term commercial paper. Oops.
Panic ensued because Espirito Santo International controls Banco Espirito Santo, and creditors of International could go after assets of Banco Espirito.
That's just the tip of the iceberg - there's more.
The collective group of Espirito Santo companies and Rioforte has borrowed a lot of money from Banco, its clients, and its depositors.
Retail clients of Banco Espirito Santo were sold 255 million euros of Espirito Santo International's commercial paper, 342 million euros of Rioforte's paper, 44 million euros of Rioforte subsidiaries' paper, and 212 million euros of commercial paper and bonds issued by Espirito Santo Financial Group and its subsidiaries.
Institutional clients of Banco Espirito Santo are holding 511 million euros of Espirito Santo International's debts and 1.5 billion euros of Rioforte paper.
And there's the bank itself. Banco Espirito, in the spirit of lending to family, lent Espirito Santo Financial Group and Rioforte more than 1.1 billion euros.
So here's why there's nothing to worry about.
Despite Banco Espirito itself having a 517.6 million euro loss in 2013, it says it's got a 2.8 billion euro cushion. It always says it's cushioned up. In fact, back in 2011 when panic was sweeping the European banking system and the International Monetary Fund and the European Union rolled out a massive bailout fund, Banco Espirito was the only one of Portugal's three biggest banks to not take any money on account of its determination to prove to markets it was in fine shape, thank you. Sound familiar?
Despite Banco Espirito having a 6 billion euro-plus book of loans to companies and borrowers in Angola (a former Portuguese colony), of which 84% are now characterized as "bad loans," it says it's got a 2.8 billion euro cushion.
Despite what may look like a lack of transparency, which hopefully I've cleared up for you, if Banco Espirito Santo's regulators and the Banco de Portugal say there's nothing to worry about, and they should know because they obviously didn't see any of this coming, then there's nothing to worry about and this is already all contained.
We can all sleep better now.
More from Shah Gilani: Facebook wants us to believe their news feed experiment is no big thing - but here's why we should all be concerned about this...
About the Author
Shah Gilani boasts a financial pedigree unlike any other. He ran his first hedge fund in 1982 from his seat on the floor of the Chicago Board of Options Exchange. When options on the Standard & Poor's 100 began trading on March 11, 1983, Shah worked in "the pit" as a market maker.
The work he did laid the foundation for what would later become the VIX - to this day one of the most widely used indicators worldwide. After leaving Chicago to run the futures and options division of the British banking giant Lloyd's TSB, Shah moved up to Roosevelt & Cross Inc., an old-line New York boutique firm. There he originated and ran a packaged fixed-income trading desk, and established that company's "listed" and OTC trading desks.
Shah founded a second hedge fund in 1999, which he ran until 2003.
Shah's vast network of contacts includes the biggest players on Wall Street and in international finance. These contacts give him the real story - when others only get what the investment banks want them to see.
Today, as editor of Hyperdrive Portfolio, Shah presents his legion of subscribers with massive profit opportunities that result from paradigm shifts in the way we work, play, and live.
Shah is a frequent guest on CNBC, Forbes, and MarketWatch, and you can catch him every week on Fox Business's Varney & Co.