Monday brought a flurry of deals across several sectors, sending the Dow Jones Industrial Average to an all-time intraday high shortly after the open.
Those transactions are featured on today's hot stocks to watch list, along with earnings from a big bank, a bullish upgrade for a tech favorite, and more.
12 Hot Stocks on the Move: C, AAPL, KOG, and More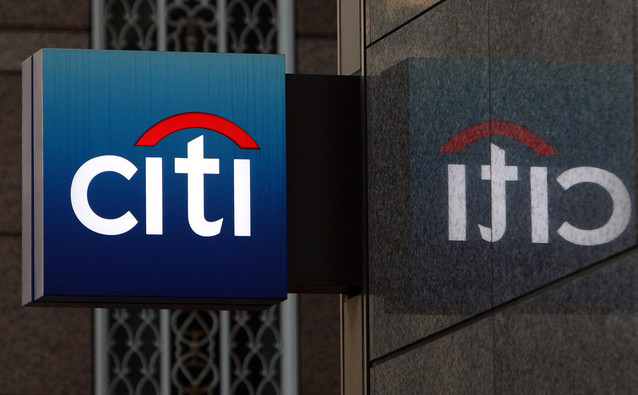 Citigroup Inc. (NYSE: C) kicks off today's hot stocks list. Shares climbed 4% to $48.83 after posting Q2 numbers that handily beat Wall Street estimates. The troubled bank earned (excluding settlement charges) $3.93 billion, or $1.24 a share in Q2. That was up from $3.89 billion, or $1.25 per share, in the same quarter a year ago, and better than earnings per share (EPS) estimates of $1.05. While revenue slipped to $19.34 billion from $20.48 billion year over year, the figure came in ahead of projections of $18.93 billion. Separately, the mega bank announced a $7 billion settlement with the U.S. Department of Justice over mortgage securities sold prior to the 2008 financial crisis. The amount was more than twice what many analysts had expected, but less than the $12 billion the government had originally sought. As a result, Citi will take a $3.8 billion charge against Q2 earnings.
Apple Inc. (Nasdaq: AAPL) shares rose more than 1% to $96.67 after Barclays upgraded the tech giant to "Overweight" from "Equal Weight." The firm said Apple Chief Executive Officer (CEO) Tim Cook has solidified his strategy and regained the confidence of shareholders. In separate Apple news, the iPhone maker is denying charges by China that location-tracking software in its iPhones represents a threat to national security in that country.
Kodiak Oil & Gas Corp. (NYSE: KOG) shares popped 5% to a 52-week high of $15.11 after inking a $3.8 billion all-stock deal on Sunday to be acquired by Whiting Petroleum Corp. (NYSE: WLL). The tie-up will make Whiting the largest producer in North Dakota's Bakken shale oil formation, unseating Continental Resources Inc. (NYSE: CLR) for the top spot. In eclipsing Continental, Whiting is "signaling its desire to become the preeminent player in what is considered one of North America's most prolific shale formations, where more than 1 million barrels of oil are extracted daily," Reuters wrote. "It's going to allow our production at the combined company to grow faster than Whiting standalone did before," Whiting CEO James Volker said. Whiting shares rose 7% to $84.26, also a 52-week high.
Money Morning Members - keep reading. If you aren't already a Money Morning Member, sign up to get the rest of our hot stocks list - and you'll get our free guide: The Absolute Beginner's Guide to Trading and Investing