The July 2014 IPO calendar is loaded again this week as 11 companies plan to hold initial public offerings. That's a major shift from last week when no companies went public, a rare down week for the 2014 IPO market.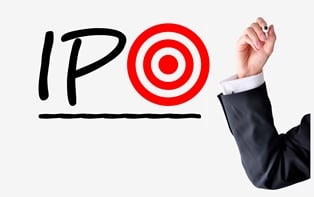 Through the first two weeks of July, 148 companies have held IPOs. According to the IPO investment research firm Renaissance Capital, that's an increase of nearly 61% from 2013. It's also the highest total of any year since 2000, the height of the dot-com era.
The healthcare industry is at the forefront of the IPO market again this week as six healthcare companies go public. In 2014, nearly 36% of all companies going public have been from the healthcare sector. The second busiest industry has been technology with 25% of the market.
Here are the 11 companies going public this week, and the information behind each IPO…
IPO Calendar 2014: This Week's 11 IPOs
Terraform Power Inc. (Nasdaq: TERP) owns and operates contracted clean-power generation assets. Notably, the company is a spinoff of Sunedison Inc. (NYSE: SUNE). Through its initial public offering, TERP plans to raise $401 million by offering 20.1 million shares at a $19 to $21 range. Last year, TERP reported revenue of $26 million, and the company is expected to have a market value of approximately $2 billion following the IPO. TERP will make its public debut on the Nasdaq on Friday, July 18.
Trupanion Inc. (NYSE: TRUP) provides its customers with medical insurance coverage for their cats and dogs. TRUP plans to raise $100 million by selling 7.1 million shares at a range $13 to $15 per share. TRUP is expected to have a market value of approximately $429 million after the initial public offering. In the last year, TRUP has reported $92 million in revenue. TRUP shares are expected to begin trading on the New York Stock Exchange on Friday, July 18.
Those aren't the only stocks hitting the market this week. Check out the other nine…