Tesla Motors Inc. (Nasdaq: TSLA) stock is known for its short-term volatility, and volatility was once again the name of the game this week. TSLA stock jumped as much as 4% yesterday (Monday) from its open price, before dipping as low as 3.7% today.
Investors can expect TSLA to remain extremely volatile in the short term. Seemingly every week, or even every day, a new story breaks that sends the stock up or down accordingly.
But recent news from China solidifies the case for TSLA stock's long-term potential...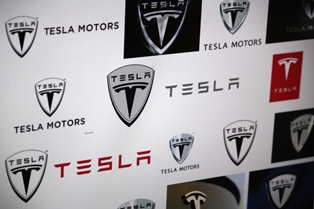 Over the weekend, Chinese officials announced that a mandate starting in 2016 will require that 30% of all cars used by the Chinese government must be electric-powered. The mandate was created to combat pollution in the world's most populated country. 
The mandate also coincides with Tesla's entrance into China.
Chief Executive Officer Elon Musk ceremoniously delivered Tesla's first vehicle to China in April, which marked the start of the company exporting to China. Before that, Musk had set an overall production goal of 500,000 vehicles annually for Tesla by 2020.
At the same time, Chinese officials stated that they want 5 million electric vehicles (EVs) on the road by 2020. Both Tesla's and the Chinese government's lofty goals appear mutually beneficial.
While the Chinese mandate doesn't mean that the electric vehicles used by the Chinese government will necessarily be Tesla models, it does boost the overall EV market in China - which is good news for both parties.
It also plays right into Tesla's most recent strategy...
Tesla's (Nasdaq: TSLA) Unorthodox Strategy
Tesla is making bold moves to increase the popularity of all electric vehicles - a strategy that will eventually boost Tesla's own sales figures.
According to a post on Tesla's blog, new vehicle production is nearing 100 million vehicles annually, and there are nearly two billion operational vehicles worldwide. However, automakers attribute less than 1% of their total vehicle sales to electric vehicles on average.
Musk made a move to change things last month when he announced that the company would be opening up all its patents in an attempt to jump-start the global EV market.