Microsoft Corp. (Nasdaq: MSFT) Chief Executive Officer Satya Nadella announced today that the company will be cutting 18,000 jobs, a move that will eliminate 14% of the company's workforce. Following the news, Microsoft stock was up 3% in morning trading.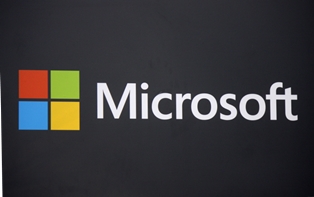 In an email to employees, Nadella noted that the first 13,000 jobs will be cut within the next six months. He also said that 12,500 of the cuts will come from its Nokia division, which MSFT officially acquired in April. More details about the cuts will be announced when Microsoft makes its public earnings call Tuesday.
"It's important to note that while we are eliminating roles in some areas, we are adding roles in certain other strategic areas," Nadella said.
In the email, it's clear that the layoffs are meant to streamline Microsoft's business. Nadella also contends that the job cuts will help Microsoft modernize its engineering processes.
"First, we will simplify the way we work to drive greater accountability, become more agile, and move faster," Nadella said.
"[W]e plan to have fewer layers of management, both top down and sideways, to accelerate the flow of information and decision making. This includes flattening organizations and increasing the span of control of people managers. In addition, our business processes and support models will be more lean and efficient with greater trust between teams. The overall result of these changes will be more productive, impactful teams across Microsoft."
Nadella previously hinted that Microsoft would be making organizational changes last week in an employee memo.
Since then, Microsoft stock has climbed 9% in just five trading sessions. Yesterday, MSFT stock closed at $44.08, its highest value since 2000. In 2014, Microsoft stock is up more than 21%. It's gained more than 27% in the last 12 months.
Today's job cut announcement sent shares to 52-week highs, but now the big question is if MSFT stock can maintain its momentum.
Here's why things look good for the tech giant...