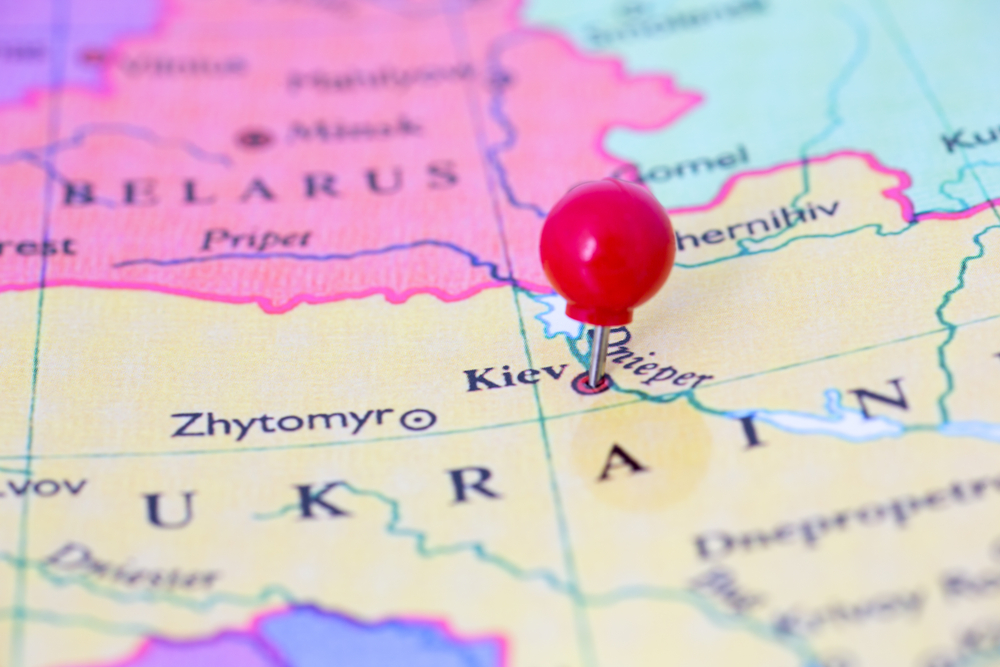 The price of gold today (Thursday) skyrocketed when news of more geopolitical tension hit headlines. The safe-haven investment tends to see gains when fear arises.
Around 11:30 a.m. EDT, it was reported that a Malaysia Airlines passenger plane en route from Amsterdam to Kuala Lumpur crashed in Torez, Ukraine this morning, about 25 miles from the Russian border.
Preliminary reports say the plane may have been shot down by Russia, or by Ukrainian separatists. Interfax-Ukraine quoted a Ukrainian official who said the plane disappeared from radar when it was flying at 33,000 feet (10,000 meters), according to The Telegraph. The plane carried 295 passengers.
National Journal reports that the separatists have denied responsibility.
"We do not have any idea what this is about and who shot down the plane. We're heading there now to investigate everything independently," pro-Russian Ukrainian rebel group Donetsk People's Republic's co-chair Tatyana Dvoryadkina said to Gazeta, a Russian newspaper.
U.S. Senator John McCain (R-Ariz.) commented to MSNBC with strong words. "If it is a result of either separatist or Russian actions mistakenly believing this was a Ukrainian war plane, I think there's gonna be hell to pay and there should be," McCain said.
The spot gold price shot up 1.3% at $1,316 an ounce. August gold futures gained $9 an ounce at $1,309.
"Some investors are buying gold as the Middle East region is very tense," R.J. O'Brien & Associates senior commodity broker Phil Streible said in a telephone interview with Bloomberg. "We have been seeing an increase in the safe-haven premium since the violence in Ukraine started."
Other geopolitical tensions are also sending the price of gold higher today.
On Wednesday, U.S. President Barack Obama announced "significant and targeted" sanctions against Russia for its lackluster efforts in diffusing conflict in Ukraine. The same day, Ukraine accused the Russians of shooting down one of their attack planes. Additionally, Middle East tensions in Iraq, and between Gaza and Israel, are also driving up gold prices today.
Our expert recently told readers when is the right time to buy gold - and in what amount...
Time to Buy Gold?
Money Morning Chief Investment Strategist Keith Fitz-Gerald said in May that the case for owning gold has never been stronger, in the right proportion.
"Many investors are asking themselves if now is the time to buy gold. I think that's the wrong question," Fitz-Gerald said. "What they should be asking themselves is if they can afford not to buy gold."
Money Morning recently delivered for our Members a two-part "cheat sheet" that outlines the right amount of gold for your portfolio. You can get that gold investing guide - for free - here.
Related Articles: