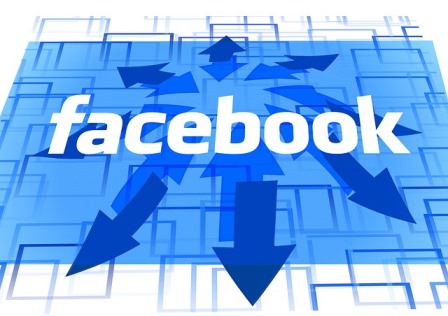 Facebook Inc. (Nasdaq: FB) stock was rattled Tuesday when U.S. Federal Reserve Chairwoman Janet Yellen singled out valuations on social media and biotech stocks as "stretched." FB stock then slipped 1.08% to $67.17. Volume was a hefty 43,984,000 shares, landing FB on Tuesday's list of most actively traded stocks.
"In aggregate, investors are not excessively optimistic regarding equities," Yellen said in her semiannual testimony before Congress. "Nevertheless, valuation metrics in some sectors do appear substantially stretched - particularly those for smaller firms in the social media and biotechnology industries."
Industry experts were quick with the comebacks.
Leon Cooperman, the legendary chairman and chief executive officer of Omega Advisors Inc., said Wednesday on CNBC, "What does Janet Yellen know about valuation?"
Paul Marshall, co-founder and chairman of Marshall Wace LLP, one of Europe's largest hedge fund groups, quipped at CNBC's Delivering Alpha conference on Wednesday that Janet Yellen should to stick to her day job.
Facebook shares were quick with a rebound, however, bouncing back 0.49% to $67.66 by Wednesday's close.
Next week Facebook will come under intense scrutiny again when the company reports second-quarter earnings. With FB stock trading just some 7% off its all-time high of $72.59 and up nearly 155% over the past year, the stakes are indeed high...
Earnings Preview: These Are the Numbers That Could Move FB Stock Higher
Facebook is scheduled to report second-quarter earnings on Wednesday, July 23, after the market close.
Data from The Wall Street Journal shows the consensus estimate is for earnings per share of $0.32, up from $0.28 three months ago and up from $0.13 in the same quarter a year earlier.
Here's a breakdown of what analysts will be looking for in FB earnings...
Revenue
Revenue growth continues to be a key and closely watched metric. The Menlo Park, Calif.-based company has impressed with robust year-over-year (YOY) growth rates for the last four quarters. In Q1 2014, FB posted revenue of $2.5 billion, handily ahead of the $2.36 billion analysts were looking for and a 72% increase compared with the $1.46 billion booked in Q1 of 2013.
Analysts expect revenue of $2.81 billion for Q2 2014, up 55% YOY. While that would be a healthy growth rate, it would also mark a notable growth slowdown. It could also be a sign that FB's meteoric revenue growth rate has peaked.
This next metric already accounts for the majority of Facebook's revenue - and there's still plenty of room for growth ahead...