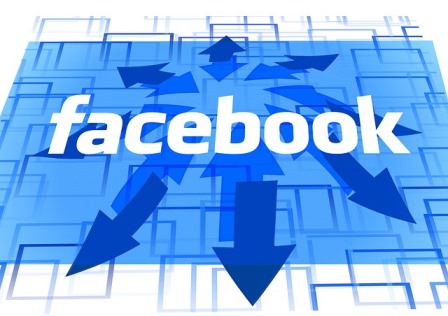 Facebook Inc. (Nasdaq: FB) stock was rattled Tuesday when U.S. Federal Reserve Chairwoman Janet Yellen singled out valuations on social media and biotech stocks as "stretched." FB stock then slipped 1.08% to $67.17. Volume was a hefty 43,984,000 shares, landing FB on Tuesday's list of most actively traded stocks.
"In aggregate, investors are not excessively optimistic regarding equities," Yellen said in her semiannual testimony before Congress. "Nevertheless, valuation metrics in some sectors do appear substantially stretched - particularly those for smaller firms in the social media and biotechnology industries."
Industry experts were quick with the comebacks.
Leon Cooperman, the legendary chairman and chief executive officer of Omega Advisors Inc., said Wednesday on CNBC, "What does Janet Yellen know about valuation?"
Paul Marshall, co-founder and chairman of Marshall Wace LLP, one of Europe's largest hedge fund groups, quipped at CNBC's Delivering Alpha conference on Wednesday that Janet Yellen should to stick to her day job.
Facebook shares were quick with a rebound, however, bouncing back 0.49% to $67.66 by Wednesday's close.
Next week Facebook will come under intense scrutiny again when the company reports second-quarter earnings. With FB stock trading just some 7% off its all-time high of $72.59 and up nearly 155% over the past year, the stakes are indeed high...
Earnings Preview: These Are the Numbers That Could Move FB Stock Higher
Facebook is scheduled to report second-quarter earnings on Wednesday, July 23, after the market close.
Data from The Wall Street Journal shows the consensus estimate is for earnings per share of $0.32, up from $0.28 three months ago and up from $0.13 in the same quarter a year earlier.
Here's a breakdown of what analysts will be looking for in FB earnings...
Revenue
Revenue growth continues to be a key and closely watched metric. The Menlo Park, Calif.-based company has impressed with robust year-over-year (YOY) growth rates for the last four quarters. In Q1 2014, FB posted revenue of $2.5 billion, handily ahead of the $2.36 billion analysts were looking for and a 72% increase compared with the $1.46 billion booked in Q1 of 2013.
Analysts expect revenue of $2.81 billion for Q2 2014, up 55% YOY. While that would be a healthy growth rate, it would also mark a notable growth slowdown. It could also be a sign that FB's meteoric revenue growth rate has peaked.
This next metric already accounts for the majority of Facebook's revenue - and there's still plenty of room for growth ahead...
Mobile Advertising
Mobile ads accounted for 59% of FB's revenue in Q1. That was up 30% YOY and came in ahead of the 56% industry experts had projected.
Early forecasts have mobile ad revenue showing continued strength, accounting for 62% of FB Q2's revenue.
More importantly, there is still room for more growth in the mobile arena. According to a report from Gartner, the global mobile advertising market will grow from $13.1 billion in 2013 to $41.9 billion by 2017 at a compound annual growth rate of 34%.
Facebook continues to improve the relevancy of the ads that reach users. Improving ad relevancy doesn't just help marketers grow their business, it also improves Facebook's ad click-through rates.
Daily Active User Count
Facebook's member count has swelled to about 1.28 billion. That whopping total is one of FB's greatest competitive advantages.
Over the last several quarters, however, a greater emphasis has been placed on daily active user count - especially from advertisers. The tally in Q1 was 820 million, up 6% YOY. That figure is expected to increase 4% in Q2 to 834 million.
Facebook breathed a sigh of relief last month when a Forrester Research survey found FB remains teen users' favorite social media site - by a long shot.
Some 28% of teens who are on Facebook say they use it "all the time." That was a higher percentage than teens said about any other social media site.
Engagement Rate
Just as important as daily active user count is the amount of time users stay on the site, otherwise known as the engagement rate.
Advertisers closely watch this figure. You see, the longer a user stays on the site, the more ads they see and the more likely they are to click on an ad to make a purchase.
Facebook continues to add new features to keep members coming back often and staying on the site longer. Some of these new additions, like a new microphone app allowing Facebook to listen to what a user is doing, and an opt-in "Nearby Friends" app providing real-time location sharing, have raised privacy issues. FB has so far managed to shrug off such concerns.
Of the industry experts that follow FB stock, five have an "Overweight" rating on the stock, 34 have a "Buy," and four maintain a "Hold." There are no "Underweights" or "Sells." The median price target is $80, according to data from The Wall Street Journal.
Don't Miss Today's Top Story: If you follow the headlines, you'd think the last place to invest your hard-earned money is in healthcare. But this pick has beaten the S&P 500's returns by more than 50% over the last two years, and it's headed higher. Don't hesitate on this industry boom that's already here...
Related Articles: