A bevy of geopolitical issues sent WTI (West Texas Intermediate) crude oil prices higher late Thursday, peaking at $103.94 per barrel for August delivery just before 7:00 p.m. Today, crude oil prices have settled back down below $103 per barrel.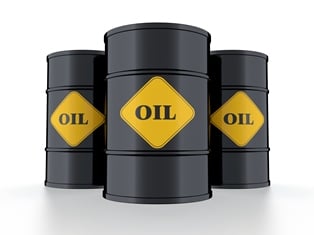 According to The Wall Street Journal, the crash of Malaysian Airlines Flight 17 in Ukraine led to a spike in prices as traders were flooded with buy orders shortly following the incident. The Malaysian flight was shot down by a surface-to-air missile, and U.S. officials announced today that they believe pro-Russian separatists in eastern Ukraine carried out the attack.
Russia is the second-largest crude oil producer in the world, and traders were worried that yesterday's attack would impact global supplies of crude oil - especially as tensions between Russia and the United States mount regarding Ukraine.
"Whether the tragedy was caused by Russians, Ukrainians, or separatists (or terrorists, or freedom fighters, depending on your take) is unknown," Money Morning's Global Energy Strategist Dr. Kent Moors said. "The known, on the other hand, is what this has done to oil prices (way up) and concerns over military consequences along a tense border (up even more). This has long-term instability written all over it."
Later in the day Thursday, Israel's announcement that it would be sending ground troops into the Gaza strip sent crude oil prices higher as well. The ground operation is the culmination of 10 days of fighting between Israel and Hamas, which has killed 240 Palestinians and one Israeli citizen.
Yesterday's spike in crude oil prices was the highest single-day gain since mid-June when the Sunni militants of ISIS began their attack in Iraq.
"The news is in your face everywhere you look," BRG Brokerage President Jeffrey Grossman told The Wall Street Journal. "But there's no reason for [oil's rally]. We don't even know anything yet."
On Wednesday, WTI crude oil prices climbed over $103 a barrel following a U.S. inventory report that showed a sharp decline in the United States' crude oil supplies. Crude prices had been under $100 a barrel earlier in the week.
The U.S. Energy Information Administration reported on Wednesday that U.S. inventories had dropped to 375 million barrels from approximately 382.5 million barrels. That 7.5 million barrel decline was more than the 3 million barrel decline analysts surveyed by Platts had expected.
Crude oil prices are back down today, but they're still up nearly 15% from their $89.74 low in January. According to Money Morning's Global Energy Strategist Dr. Kent Moors, here's where they're headed next...