A bevy of geopolitical issues sent WTI (West Texas Intermediate) crude oil prices higher late Thursday, peaking at $103.94 per barrel for August delivery just before 7:00 p.m. Today, crude oil prices have settled back down below $103 per barrel.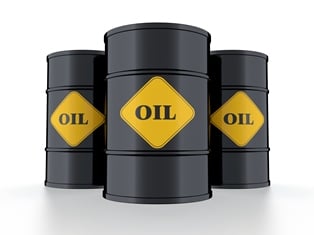 According to The Wall Street Journal, the crash of Malaysian Airlines Flight 17 in Ukraine led to a spike in prices as traders were flooded with buy orders shortly following the incident. The Malaysian flight was shot down by a surface-to-air missile, and U.S. officials announced today that they believe pro-Russian separatists in eastern Ukraine carried out the attack.
Russia is the second-largest crude oil producer in the world, and traders were worried that yesterday's attack would impact global supplies of crude oil - especially as tensions between Russia and the United States mount regarding Ukraine.
"Whether the tragedy was caused by Russians, Ukrainians, or separatists (or terrorists, or freedom fighters, depending on your take) is unknown," Money Morning's Global Energy Strategist Dr. Kent Moors said. "The known, on the other hand, is what this has done to oil prices (way up) and concerns over military consequences along a tense border (up even more). This has long-term instability written all over it."
Later in the day Thursday, Israel's announcement that it would be sending ground troops into the Gaza strip sent crude oil prices higher as well. The ground operation is the culmination of 10 days of fighting between Israel and Hamas, which has killed 240 Palestinians and one Israeli citizen.
Yesterday's spike in crude oil prices was the highest single-day gain since mid-June when the Sunni militants of ISIS began their attack in Iraq.
"The news is in your face everywhere you look," BRG Brokerage President Jeffrey Grossman told The Wall Street Journal. "But there's no reason for [oil's rally]. We don't even know anything yet."
On Wednesday, WTI crude oil prices climbed over $103 a barrel following a U.S. inventory report that showed a sharp decline in the United States' crude oil supplies. Crude prices had been under $100 a barrel earlier in the week.
The U.S. Energy Information Administration reported on Wednesday that U.S. inventories had dropped to 375 million barrels from approximately 382.5 million barrels. That 7.5 million barrel decline was more than the 3 million barrel decline analysts surveyed by Platts had expected.
Crude oil prices are back down today, but they're still up nearly 15% from their $89.74 low in January. According to Money Morning's Global Energy Strategist Dr. Kent Moors, here's where they're headed next...
Where Crude Oil Prices Go from Here
Crude oil prices hit a 52-week high of $107.50 in late June as the crisis in Iraq was escalating. From there, prices have declined as the Sunni militants in Iraq have not threatened the southern part of the country where much of Iraq's oil exports are produced. Most of the ISIS attacks have focused on the capital city of Baghdad, as the uprising is politically driven.
But according to Moors, the situation in Iraq will keep oil prices elevated, even though the southern oil fields appear safe for now.
"When it comes to the impact this crisis has on oil prices, this is one of those classic cases where the unfolding events have more to do with perceptions than reality," Moors said. "So far, the fighting does not affect oil production or export routes."
"The longer the unrest takes place in Iraq in general, and Baghdad in particular, uncertainty will ripple through the market," Moors told CNBC earlier this month.
According to Moors, the fact that Sunni militants are focused on Baghdad rather than southern oil fields still has a major impact on crude oil prices.
"Paralyzing the government in the capital city creates significant problems for both the production and export of oil," Moors said. "There would be no administrative structure, no reliable regulatory oversight, and a rising inability for operating companies to budget and plan."
Add in the geopolitical tensions in Israel and the Gaza Strip, along with the terrorist attack on Malaysian Airlines Flight 17 in Ukraine and there were numerous factors driving crude oil prices higher this week.
Investors can expect prices to remain volatile and stay at these inflated levels as each of these issues continues to unfold.
"Markets will not stabilize if international military uncertainty accelerates, and there are three of these unsettling situations [Ukraine, Israel, Iraq] right now," Moors said.
Where do you see crude oil prices going from here? Join the conversation on Twitter @moneymorning and @KyleAndersonMM using #Oil.
Outstanding U.S. student loan debt now exceeds $1.2 trillion. Here's how this great American dream is turning into a scam...

Related Articles: