Stocks to Watch July 21, 2014: The week of July 21 is the peak of second-quarter earnings season.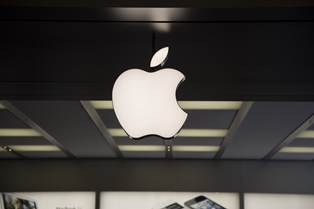 So far, the season is shaping up to be a good one. Companies are not only beating on earnings per share (EPS), they're also trumping revenue forecasts. Plus, profitability levels are coming in healthy, with margins in several sectors (banks and semiconductors in particular) surprising to the upside.
This week's earnings parade brings reports from some key players across several sectors. Following are six stocks you'll want to watch as they give us a look at tech sector activity.
Six Stocks to Watch: AAPL, FB, and More
Netflix Inc. (Nasdaq: NFLX) will release earnings for the three months ending June 30 after the close on Monday. The video streaming giant is expected to post strong results thanks to its original lineup of programs that continue to attract new subscribers. The second season of "Orange is the New Black" is expected to have had a positive material effect on subscriber count. Analysts are looking for EPS of $1.13 on revenue of $1.3 billion. That would be up from EPS of $0.49 on revenue of $1.1 billion in the same quarter a year ago.
Apple Inc. (Nasdaq: AAPL) is on tap to post fiscal Q3 numbers Tuesday after the close. Expectations are running high with most analysts expecting the iPhone maker to handily beat its Q3 revenue guidance of $36 billion to $38 billion. Wells Fargo said in a research note earlier in the month that Apple's aggressive promotional activity, along with new carrier partners (16 added since the end of April for a total of 332) should boost sales. Consensus forecasts have Apple reporting EPS of $1.23 on revenue of $37.92 billion. Goldman Sachs predicts Apple sold 32.7 million iPhones during the June quarter, up 4.7% year over year (YOY), but down 25.2% quarter over quarter. A sequential decline is expected as Apple gears up to launch the iPhone 6 this fall. Shipments of iPads are expected to jump 5.3% YOY to 15.4 million units. Looking forward, Apple is expected to release the iPhone 6 in September. While the launch would affect revenues for just a couple of weeks, it would give Q4 numbers a notable boost. For all our Apple stock coverage, go here.