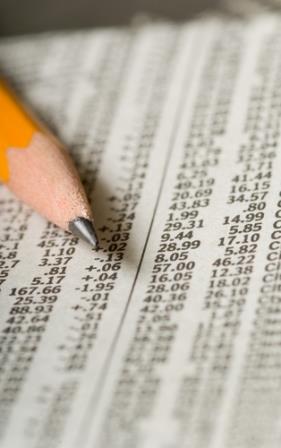 Dividend-paying stocks update, July 21, 2014: Dividends paid by S&P 500 Index companies will climb almost as much in the next five years as they did during the last four, according to Rod Smyth, chief investment strategist at global asset management firm RiverFront Investment Group LLC.
Smyth estimates payouts will grow 40% through 2019, barring any "significant earnings downturn." He sees growth coming from rising profits, which he believes will be distributed in a greater percentage via dividends.
"The case for dividend growth over the next five years is very compelling," Smyth wrote in a report last week and reported by Bloomberg. Income-hungry investors may do better with stocks than bonds, the Richmond, Va.-based strategist added.
That means it's a good time for investors to add dividends to their portfolios. With dividend growth a key factor in a good dividend stock, check out this list of the 31 dividend-paying stocks that increased payouts during the week ending July 18.
Dividend Stocks That Just Hiked Payouts
Itau Unibanco Holding SA (NYSE ADR: ITUB) boosted its monthly dividend 9.8% to $0.006 a share for a 4.8% yield.
Bassett Furniture Industries Inc. (Nasdaq: BSET) raised its quarterly payout $0.02 to $0.08 a share for a 2.06% yield. Bassett halted payouts in February 2009, ending 74 years of continuous disbursement. Dividends resumed in May 2011 at $0.03 a share. Last week's boost is the fourth since then.  
The Blackstone Group LP (NYSE: BX) grew its dividend 57.1%, or $0.20, to $0.55 a share for a 3.89% yield. The increase came after the investment management firm reported Q2 earnings last week that more than doubled year over year.
CIT Group Inc. (NYSE: CIT) upped its quarterly dividend a nickel to $0.15 a share for a 1.37% yield.
Compressco Partners LP (NYSE: GSJK) boosted its quarterly payout 1.7% to $0.45 a share for a 6.9% yield.
Cytec Industries Inc. (NYSE: CYT) doubled its quarterly dividend to $0.25 a share for a yield just shy of 1%. CYT has been paying dividends for a decade. The New Jersey-based specialty material and chemical company also declared a 2-for-1 split - its second since its 1993 initial public offering - payable on Sept. 17 to shareholders of record Sept. 2.
If you aren't a Money Morning Member, sign up now for free to see 25 more dividend stocks that raised payouts last week. You'll also get this report with three superior dividend picks: The Best Dividend Strategy for Building Fortune in a Low-Yield Era