Halliburton Co. (NYSE: HAL) stock was up 1.7% reaching a high of $72.20 early Monday after the company reported second-quarter earnings that matched analysts' expectations.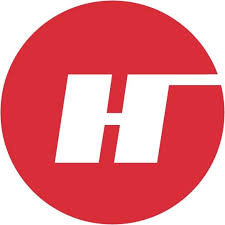 Halliburton is an oil field services company and also the United States' largest hydraulic fracturing company. Hydraulic fracturing or "fracking" is the process of blasting water, sand, and chemicals underground to remove trapped hydrocarbons.
HAL reported Q2 earnings per share (EPS) of $0.91, up from $0.73 last year. The company also reported revenue of $8.05 billion, up from $7.32 billion last year. That revenue beat consensus estimates of $7.88 billion.
The company reported that revenue was up thanks to growth in its drilling and evaluation segment, along with a strong quarter from its completion and production segments. Drilling and evaluation revenue increased 5.3% to $3.11 billion, while completion and production climbed 13% to $4.94 billion.
But it wasn't just revenue figures that sent HAL shares up this morning. There were other bullish signs in the company's quarterly report…
Why HAL Stock Is Up Today
In today's report, company officials also announced that they will be adding crews to the company's North American fracking operations "immediately."
North America is one of Halliburton's most important markets, and the company reported today that revenue in North America climbed 11% this quarter to $4.34 billion.
"We expect North America activity levels to continue to improve, with margins approaching 20% in the third quarter," Chief Executive Dave Lesar said. "We have concluded based on the strength of this outlook that we will immediately accelerate additions to our hydraulic fracturing fleet and logistics capabilities, with new crews available for service beginning later this year."
Another bullish sign for Halliburton is the overall fracking market in the United States.
According to a report PacWest Consulting Partners, prices for fracking services are expected to increase by 2% in 2014. The same report also says that those prices will grow another 4% in 2015. That's good news for HAL, which has been dealing with a down market due to a surplus of fracking equipment in the U.S.
"You're seeing tightening in overall frack capacity," Capital One Southcoast analyst Luke Lemoine told Bloomberg. "People are going to like this, coupled with the large North America beat."
According to oil field services company Baker Hughes Inc. (NYSE: BHI), American fracking production has increased overall this quarter as companies exploit the growing output from several major shale formations. The company reported that the average number of active rigs in the United States increased 5.6% in the second quarter.
Finally, shareholders were also told that the company would be increasing its stock buyback authorization to $6 billion.
While there are numerous bullish figures in today's earnings report, it's the American shale boom more than anything that will keep driving HAL stock. Here are the figures…