Earlier this month, Sanford C. Bernstein, one of Wall Street's "top" research firms, concluded that there is no correlation between big research-and-development spending and stock performance.
The researchers at Bernstein, who studied R&D funding at technology companies, called their results "surprising."
They're not. Instead of spending valuable time and dollars, the Bernstein researchers could have figured all this out with a single phone call – to me.
As someone who's been in the technology trenches for the past 30 years, I know well that spending a ton of cash on research does not guarantee profits or stock-price appreciation.
What technology companies need are cost-effective research budgets.
To be fair, Bernstein's study sounds exhaustive. The researchers went all the way back to 1977 and measured results over time frames ranging from one year to a decade.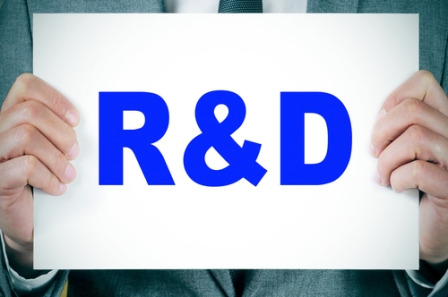 Of the R&D winners Bernstein listed, three are companies that I've recommended as portfolio-boosters in the past in Strategic Tech Investor. These are firms that use their research dollars wisely and get market-beating gains in return.
Today, I'm going to tell you about how all three should continue to be strong performers thanks to their effective R&D budgets. Plus, I'm going to tell you how all three are great ways to cash in on tech's continuing stock-market dominance…
Small Spenders
Don't get me – or the Bernstein report – wrong. R&D spending is still a vital part of the United States' status as the world leader in innovation.
A recent report from Battelle, the world's largest nonprofit R&D organization, further bears this out.
Battelle notes that the United States remains the "dominant force in global research across numerous industries." The report estimates total American R&D spending at $435 billion last year, up 1% from the previous year.
However, as tech investors, we're not looking for the firms with the biggest R&D budgets. We're looking for firms that most effectively use their R&D spending to produce.
Let me explain. Over my more than three decades as a tech investor, I've run into my fair share of companies I refer to as "R&D houses." By that I mean companies where sales and earnings seem to take a backseat to science and engineering.
The most famous example of this may be Eastman Kodak Co. (NYSE: KODK). While the rest of the industry jumped into digital photography in the early 2000s, these guys were tinkering away in their labs.
Ironically, Kodak invented the digital camera way back in 1975. Instead of using the technology to ramp up earnings, they let it slip through their grasp – and ended up in bankruptcy court in early 2012.
Thankfully, Bernstein's R&D winners, the companies I'm sharing with you today, are innovators, not tinkerers. And if you've been following STI for long, you know them well.
Let's take a look at them again now…
Join the conversation. Click here to jump to comments…
About the Author
Michael A. Robinson is a 35-year Silicon Valley veteran and one of the top technology financial analysts working today. He regularly delivers winning trade recommendations to the Members of his monthly tech investing newsletter, Nova-X Report, and small-cap tech service, Radical Technology Profits. In the past two years alone, his subscribers have seen over 100 double- and triple-digit gains from his recommendations.
As a consultant, senior adviser, and board member for Silicon Valley venture capital firms, Michael enjoys privileged access to pioneering CEOs and high-profile industry insiders. In fact, he was one of five people involved in early meetings for the $160 billion "cloud" computing phenomenon. And he was there as Lee Iacocca and Roger Smith, the CEOs of Chrysler and GM, led the robotics revolution that saved the U.S. automotive industry.
In addition to being a regular guest and panelist on CNBC and Fox Business Network, Michael is also a Pulitzer Prize-nominated writer and reporter. His first book, "Overdrawn: The Bailout of American Savings" warned people about the coming financial collapse - years before "bailout" became a household word.
You can follow Michael's tech insight and product updates for free with his Strategic Tech Investor newsletter.