Better-than-expected gross profit margins helped Apple Inc. (Nasdaq: AAPL) beat Wall Street forecasts.
Apple earnings were $1.28 per share in its fiscal third quarter, the Cupertino, Calif.-based tech giant reported after the market close today (Tuesday). That easily topped expectations for earnings of $1.23 per share.
But the rest of Apple's earnings report was nothing to get excited about.
The mixed bag of news left Apple stock flat in after-hours trading.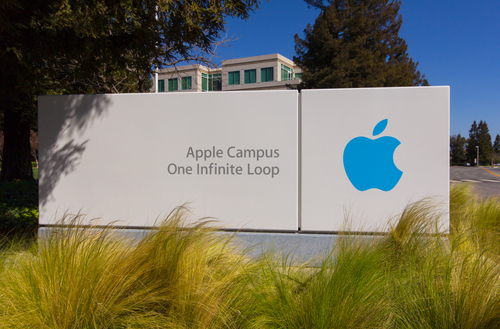 Revenue came in at $37.4 billion, about $600 million below expectations. Although some analysts were looking for unusually strong iPhone sales, Apple sold 35.2 million of them in the June quarter – at the lower end of the forecast range of 35 million to 36 million.
Still, that's a 13% increase over the June quarter last year.
But those otherwise lukewarm numbers were offset by a nice surprise in Apple's gross margins, which increased to 39.4% from 36.9% from the same quarter last year.
That should temporarily calm any worries investors might have had about Apple being able to maintain its historically high margins in the face of tablet and smartphone competition from increasingly cheaper rivals running Google Inc.'s (Nasdaq: GOOG) Android operating system.
Sales in Apple's other product categories also fell closely in line with expectations. The company sold 13.3 million iPads, a 9% drop from the previous year and about 1 million fewer than analysts expected.
Guidance for the current quarter was tepid as well. Apple said it expects revenue to be between $37 billion and $40 billion, with gross margin between 37% and 38%. Those numbers are just about what most analysts were looking for.
Investors hoping June's Apple earnings might give AAPL stock a push will now have to wait for a different catalyst, though they won't need to wait too long – the iPhone 6, with its larger and nearly indestructible screen, is expected to be unveiled in September.
Are you happy with Apple's earnings? Or will they soon be forgotten as the company gears up for its annual product upgrades in the fall? Let us know on Twitter @moneymorning or Facebook.
UP NEXT: Now that Apple's Q3 earnings are out, the focus will return to speculation about the iPhone 6. Customers are seeking details about then new screen sizes, new features and durability, but investors will want to know how those features will translate to sales and profits. Here's why the iPhone 6 could single-handedly push AAPL stock to a new all-time high…