AT&T Inc. (NYSE: T) stock was down 1.5% in after-hours trading today (Wednesday) after the company reported earnings per share (EPS), excluding significant items, of $0.62 on consolidated revenue of $32.6 billion. Both those figures missed consensus estimates, which projected EPS of $0.63 on $33.2 billion in revenue.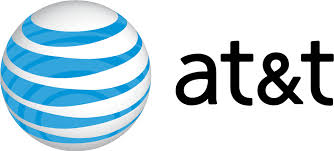 Second-quarter EPS was down from the year-ago period when the company reported $0.67. Revenue was up slightly from last year's total of $32.08.
Some of the highlights from today's report included the addition of 2 million wireless and wireline broadband connections for the company, and an increase in wireless revenue of 3.7%.
The company also reported the addition of 700,000 "postpaid" smartphone users. Postpaid refers to users who pay a monthly bill depending on usage. In total, the company now has 61 million smartphone users, both prepaid and postpaid.
Overall, the company said its subscriber growth this quarter was its highest in five years.
However, many of the numbers showed a slip from the year-ago period. Operating income was $5.6 billion compared to $6.1 billion last year, while operating income margin was 17.2% compared to 19.1% a year ago. The company also reported an increase in operating expenses, from $26 billion to $27 billion.
"The quarter was marked by several transformative moves to grow our wireless, broadband, and video services," AT&T Chairman and Chief Executive Officer Randall Stephenson said in a statement. "We announced our intent to acquire DirecTV, which will improve our video position and our ability to bundle broadband, mobility, and video services nationally."
In May, AT&T announced that it had purchased DirecTV (Nasdaq: DTV), the largest satellite television provider in the United States, for a reported $48.5 billion. The move increased AT&T's video customer base by 20.3 million people. Before the deal, AT&T boasted about 5.7 million video customers.  
That deal also made AT&T the second-largest provider of television subscription services behind the combined Comcast Corp. (Nasdaq: CMCSA) and Time Warner Cable Inc. (NYSE: TWC).
The AT&T and DirecTV deal is still pending regulatory approval, but it would allow the company to offer much more extensive "bundle" options to its customers. The deal would also improve the company's network reliability and create faster broadband for customers.
While the deal with DirecTV would be a bright spot for AT&T, the actions of its wireless competitors have been impacting T stock...