A strong quarter from the world's largest social networking giant was expected, and Facebook Inc. (Nasdaq: FB) delivered. Profit, revenue, and user count numbers were all solidly higher.
After finishing Wednesday's regular session up 2.92% at $71.29, FB stock rose another 3.80% to $74.04 afterhours, sailing past FB's all-time high watermark of $72.59.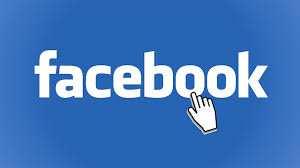 "They have really done a very good job in bridging data gap between the mobile and desktop," Oppenheimer & Co.'s Jason Helfstein told CNBC Wednesday, ahead of the earnings release. "So they learn about you on the desktop and use that data when you go on your mobile phone. It's a seamless experience for advertisers."
Following are key highlights from Facebook's second-quarter report:
The social networking giant reported Q2 earnings per share of $0.42. That handily beat the $0.32 analysts had expected, as well as whisper EPS numbers of $0.36. It was also more than double EPS of $0.19 posted in the same quarter a year ago
Revenue also beat, coming in at $2.9 billion, ahead of the $2.81 billion Wall Street forecast.
Daily user count was 829 million, a tad better than the 828 million expected. That was, however, up comfortably from 802 million in the prior quarter and is good for a 19% year-over-year (YOY) increase.
Mobile daily user count came in at 654 million, up from 609 million in Q1 and an increase of 39% YOY.
The mobile monthly user tally rose to 1.32 million, a YOY increase of 14%. Facebook's mobile user count crossed the one-billion mark in Q1, a 34% year-over-year growth.
Revenue from advertising was $2.68 billion, a 67% increase from the same quarter last year. Excluding the impact of year-over-year changes in foreign exchange rates, revenue from advertising would have increased by 65%.
Mobile advertising revenue represented approximately 62% of advertising revenue for the second quarter of 2014, up from approximately 41% of advertising revenue in the second quarter of 2013.