Just weeks ago, the mainstream media was still talking about an alleged correction for tech stocks.
However, I see things much differently. The tech-centric Nasdaq Composite Index has gained some 6.5% so far this year. That's more than double the Dow Jones Industrial Average's 3% gain.
This is great news I just had to share with you.
Folks in Silicon Valley have a term they use to describe a company that wants to keep its operations quiet.
They call it "Stealth Mode"…
The term applies to a startup that's hiring, raising funds, and developing a product – but is operating in secret to keep its competitors in the dark.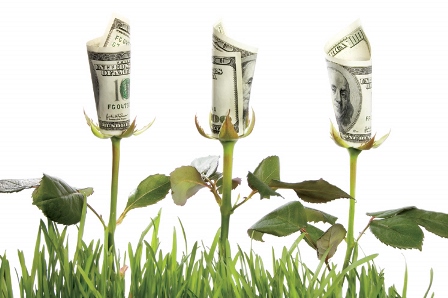 "Stealth Mode" also could describe this quiet – but substantial – rally tech stocks have been in nearly all year and especially during the last three months.
While the media was focused on the Dow recently hitting a record 17,000, the Nasdaq has done twice as well. All the while, Wall Street and the mainstream financial media have kept quiet about it.
About 15 months ago, I noted that well over half of all Americans have less than $25,000 in savings – and can't afford to retire. That number hasn't changed much overall… but I know it's changing for you.
After all, at the same time, I told you that the road to wealth is paved with tech.
This has long been true – from the lightbulb, the radio, the television, and the airplane in the past to transistors, semiconductors, computers, software, the web, and smartphones today.
And these midyear numbers prove this trend is showing no signs of slowing down.
Today, I want to talk with you about why I think tech stocks will continue climbing for the rest of this year.
And I'm sharing with you three great ways to not only play the Stealth Tech Rally… but also to continue filling your retirement war chest with more and more gold…
Tech Stocks Are the Real Winners
It's true that the Standard & Poor's 500 is ahead of the Nasdaq so far this year. With a year-to-date gain of 7.5%, it's doing about 14% better.
But that advantage disappears when you look at what's happened over the last three months. During that time, the Nasdaq has gained some 9.75%, beating the S&P's gains by 30%.
By just about anyone's standards, that's a decisive victory.
While I'm especially hot on tech, I also still expect a strong 2014 for the overall market. And I'm basing that prediction on the following key economic factors.
Join the conversation. Click here to jump to comments…
About the Author
Michael A. Robinson is one of the top financial analysts working today. His book "Overdrawn: The Bailout of American Savings" was a prescient look at the anatomy of the nation's S&L crisis, long before the word "bailout" became part of our daily lexicon. He's a Pulitzer Prize-nominated writer and reporter, lauded by the Columbia Journalism Review for his aggressive style. His 30-year track record as a leading tech analyst has garnered him rave reviews, too. Today he is the editor of the monthly tech investing newsletter Nova-X Report as well as Radical Technology Profits, where he covers truly radical technologies – ones that have the power to sweep across the globe and change the very fabric of our lives – and profit opportunities they give rise to. He also explores "what's next" in the tech investing world at Strategic Tech Investor.