Updated July 25, 2014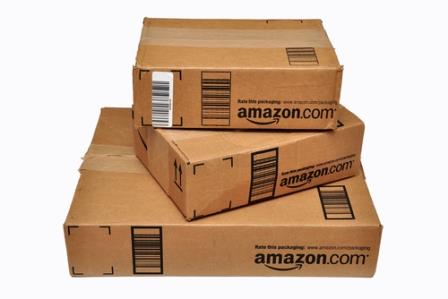 : After closing up 0.13% on Thursday, Amazon stock(Nasdaq: AMZN) plummeted more than 7.5% after hours when it reported a miss on its Q2 2014 earnings.
We said to look for AMZN stock to keep tumbling, and it sure has. On Friday morning, shares were down 11.03% at 10 a.m. EDT.
We called it because the Seattle, Wash.-based retail giant has historically gained or lost 9.5% the day after its earnings release (which always takes place after market close), according to Bespoke research. Prior to yesterday, Amazon.com had beaten earnings per share (EPS) forecasts 56.4% in the last 10 years, according to CNBC. It had beaten revenue forecasts 66.8% of the time
Amazon posted a wider-than-expected second-quarter EPS loss of $0.27, missing analyst expectations by $0.12. This marks Amazon's biggest quarterly loss since 2012. However, it beat revenue expectations handily – its $19.34 billion was $20 million more than projected. A year ago in the same quarter, AMZN reported a $0.02 loss per share on revenue of $15.7 billion. That means Q2 2014 saw 23.3% higher revenue year-over-year.
That the company notched an EPS loss should come as no surprise – for many analysts, this is a number to ignore when it comes to Amazon.
"Amazon is not going to turn a profit. We already know that," Keith Bliss, senior vice president and director of sales & marketing at Cuttone & Co., said to IBTimes. The company hasn't done so since 2012.
Citigroup appeared more skeptical when it downgraded Amazon from "Buy" to "Neutral" on Tuesday.
"While we believe that the core retail business is performing well and posting solid revenue growth and bottom-line leverage, we believe earnings and the stock could remain under pressure during this period of aggressive investment in AWS [Amazon Web Services] as many investors have become frustrated by AMZN's lack of leverage (continued aggressive investment) and lack of transparency," Citigroup analyst Mark May wrote in a note to investors.
But our own Money Morning Chief Investment Strategist Keith Fitz-Gerald shared similar sentiments with Bliss earlier this year.
"I don't care whether Amazon misses, I just care that it's the company's status quo," he said. "With Amazon, I'll take anything but no big surprises – only if there's a big surprise would I be concerned."
Here are the top numbers to focus on from second-quarter Amazon earnings…
Amazon Stock Predictably Dropped Around 9.5% on These Numbers
What Bliss had his eye on was revenue growth.
"The metric that everybody looks for is their year-on-year revenue growth. Early channel checks suggested that they're going to have 24% to 25% year-on-year revenue growth, which is outstanding."
According to Bliss' metric, Thursday's 23% Q2 revenue bump means a win for Amazon and its investors.
But we can be more specific than just revenue growth.