Gilead Sciences Inc. (Nasdaq: GILD) stock hit a 52-week high of $92.97 this morning (Thursday) after the company crushed earnings estimates last night. At that price, GILD stock has climbed 3% from yesterday's close.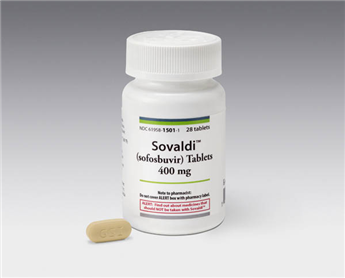 In yesterday's earnings report, GILD reported earnings per share (EPS) of $2.36, beating consensus estimates of $1.79 by 31.8%. Revenue was reported at $5.85 billion, which was 12% higher than what analysts expected.
Gilead also reported net income of $3.66 billion, which trounced the $772.6 million from the same period last year.
For Gilead, the biggest driving force continues to be its signature drug Sovaldi, which is used to treat hepatitis C. According to the company, Sovaldi effectively cures the disease in 90% of patients.
While the drug is effective, it has received scrutiny for its price. Gilead lists Sovaldi at about $1,000 per day, and the drug is typically taken in a 12-week course. Gilead's rebuttal is that other treatments, usually liver transplant, are much more costly. That procedure costs roughly $250,000.
The contribution of Sovaldi to Gilead's earnings was apparent in yesterday's report, as GILD noted that Sovaldi sales totaled $3.48 billion. That destroyed estimates that had sales at about $1 billion.
That surge in revenue has led GILD to double its yearly revenue estimates from a previous range of $11.3 billion to $11.5 billion, to a new range of $21 billion to $23 billion.
Money Morning's Defense and Tech Specialist Michael Robinson has been high on GILD stock for some time, and yesterday's huge earnings beat comes as no surprise to Money Morning readers.
Why We're Bullish on GILD Stock Now
One reason Robinson has been recommending GILD stock is because of the effectiveness of Sovaldi, and the impact it can have on the hepatitis C market.
As he told readers last month: