While there are no imminent plans for a Bitcoin IPO – the first major public offering of a Bitcoin-based company – the steady growth of the Bitcoin economy means it's just a matter of time.
You can buy some Bitcoin stocks now, but all of them are penny stocks, such as Bitcoin Shop Inc. (OTC: BTCS) and First Bitcoin Capital Corp. (OTC: BITCF).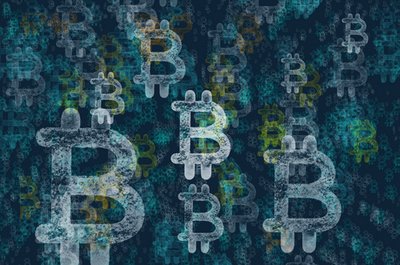 One Bitcoin stock, an Australian Bitcoin mining company called DigitalBTC (ASX: DCC), became the first to get on a major stock exchange in June on a technicality when it executed a reverse takeover of another company that was already listed on the Australian Securities Exchange.
But we have yet to see a genuine Bitcoin IPO on one of the major U.S. exchanges, which is bound to be a hype-filled affair similar to what we saw with other recent tech IPOs such as Facebook Inc. (Nasdaq: FB) and Twitter Inc. (NYSE: TWTR), and what we are in the midst of with Alibaba (NYSE: BABA).
What's more, a full-blown Bitcoin IPO will mark another step along the way to legitimizing Bitcoin in the eyes of the general public as well as on Wall Street.
Trying to handicap which Bitcoin company will emerge as the first Bitcoin IPO, however, is somewhat challenging, as it's so early in the life of the digital currency.
But with venture capital investing ramping up this year – so far more Bitcoin startups have attracted more than $158 million in 2014, well above the $92 million total for all of last year – some companies have moved to the head of the pack as the most likely IPO candidates.
The top contenders for the first Bitcoin IPO have all attracted at least $20 million in venture capital funding (according to CoinDesk's running tally), and all have current estimated valuations of $100 million or more.
Let's take a look at each of the five companies with the best chance to make Bitcoin history…