Hot stocks to watch today: Almost half of Standard & Poor's 500 companies have reported second-quarter earnings and results so far have impressed.
Some 69% of companies have posted better-than-expected numbers. As a result, industry experts are more upbeat than they were when reports started coming out.
Analysts are now projecting Q2 earnings growth will come in at 6.5%. That's up from 5.4% a week ago and 4.9% at the start of earnings season, according to FactSet.
Today could ignite even more optimism with earnings from some key industry players...
10 Hot Stocks to Watch Today on Earnings Releases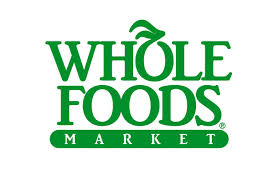 Hot Stocks to Watch No. 1: Whole Foods Market Inc. (Nasdaq: WFM) is also scheduled to post quarterly results today after the close. The specialty natural foods grocer is expected to post fiscal Q3 earnings per share (EPS) of $0.39. Whisper numbers have EPS coming in at $0.40. Whole Foods disappointed last quarter with soft earnings and a lackluster outlook, causing shares to slump 20%. The stock has had trouble as the natural/organic food space is crowed and competition is fierce.
Hot Stocks to Watch No. 2: Dominion Resources Inc. (NYSE: D) is expected to report Q2 EPS of $0.62 on revenue of $2.85 billion. That would match EPS numbers in the same quarter a year ago, but below EPS of $1.04 in the previous quarter. The Virginia-based utility could surprise to the upside. Utility stocks surged 15.8% in the first half of 2014. Dominion shares are up 9% year to date.
Hot Stocks to Watch No. 3: Valero Energy Corp. (NYSE: VLO) will release Q2 earnings before the open. Expectations are for the San Antonio, Texas-based company, one of the largest independent refining and marketing companies in the United States, to report EPS of $1.21 on revenue of $28.57 billion. Net income of $624.5 million will likely have risen 32.7% year over year (YOY) from $470.5 million in 2QFY13. Whisper numbers have VLO reporting EPS of $1.25. In the past eight quarters, VLO's stock price has increased by 2.35% one day after its quarterly results.