Hewlett-Packard Co. (NYSE: HPQ) calls it "The Machine."
I call it the future of computing.
And it's just one reason why I think HP is among the smartest plays in tech right now.
The technology behind The Machine is extremely complex – "memristor"-based, low-power storage; low-cost, high-speed photonic data transfer; and a brand-new operating system to handle it all.
But what The Machine will do – the idea behind this breakthrough hardware – is much simpler to explain.
According to Hewlett-Packard scientists, The Machine could replace an entire computer data center with a single computer the size of a refrigerator.
These data centers, aka "server farms," are huge clusters of computer servers that function as the "physical Internet" for technology companies – they house these companies' most important and vulnerable network components and information. A big server farm can be more than 100,000 square feet large and use as much power as a small town.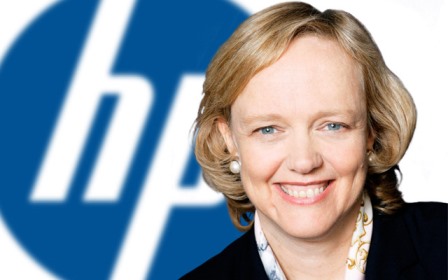 Just do the math on how much The Machine could reduce the size of a supercomputer or your office's data "closet" – or how much power it could add to your laptop or smartphone.
Hewlett-Packard Chief Executive Officer Meg Whitman discussed The Machine at a company-sponsored event in Las Vegas last month, but the major media pretty much ignored the news entirely.
Because Wall Street and most investors seem to have discounted HP's Machine so far, we have a chance now to get in on the ground floor.
In fact, HP was the winner of our Clash of the Tech Titans battle between it and IBM Corp. (NYSE: IBM), which I hosted just a few weeks ago. So, if you bought in then, your floor is even lower.
Today, I'm telling you all about The Machine.
And I'm going to tell you about a conversation I had with a top turnaround executive that leads me to believe HP CEO Whitman knows that bringing her company back to prominence will require much more than just the slashing and burning we've seen so far.
This is a huge leap in technology that's going to make HP a top tech leader once again… and that's going to be a powerful catalyst toward market-beating gains for HPQ stock.
So let's take a look at all of the components that make this turnaround so exciting for investors…
Join the conversation. Click here to jump to comments…
About the Author
Michael A. Robinson is one of the top financial analysts working today. His book "Overdrawn: The Bailout of American Savings" was a prescient look at the anatomy of the nation's S&L crisis, long before the word "bailout" became part of our daily lexicon. He's a Pulitzer Prize-nominated writer and reporter, lauded by the Columbia Journalism Review for his aggressive style. His 30-year track record as a leading tech analyst has garnered him rave reviews, too. Today he is the editor of the monthly tech investing newsletter Nova-X Report as well as Radical Technology Profits, where he covers truly radical technologies – ones that have the power to sweep across the globe and change the very fabric of our lives – and profit opportunities they give rise to. He also explores "what's next" in the tech investing world at Strategic Tech Investor.