Alibaba stock is expected to hit the market sometime in September, following one of the largest IPOs ever.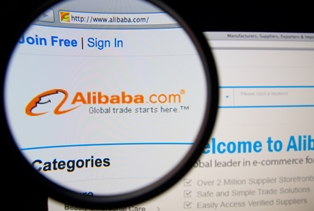 Many analysts expect Alibaba Group Holding Ltd. (NYSE: BABA) to raise more than $20 billion. That would surpass the $19.65 billion Visa Inc. (NYSE: V) raised in 2008 and make Alibaba the largest U.S. IPO to date.
The hype surrounding BABA stock will grow more as the Alibaba IPO date approaches and the company ramps up the "road show" portion of the process.
As that excitement grows, it won't just be retail investors clamoring for Alibaba stock. We've pinpointed two ETFs that are prime candidates to add BABA stock to their holdings in the upcoming months.
And the best part about this for investors is the two ETFs play two separate markets, all of which have sparked nice returns in 2014.
Here are two ETFs that likely will look to buy shares of Alibaba stock.
Two ETFs Eyeing Up Alibaba Stock
PowerShares Golden Dragon China Portfolio (NYSE: PGJ) has a position in more than 70 companies, and its holdings are all U.S.-listed companies that generate most of their revenue in China. For that reason, Alibaba is the perfect candidate to join PGJ's holdings once it starts trading on the New York Stock Exchange.
The three largest holdings for PGJ are Baidu, Ctrip.com International Ltd. (Nasdaq ADR: CTRP), and Qihoo 360 Technology Co. Ltd. (NYSE: QIHU).
Ctrip.com is an online travel company that helps clients book hotel accommodations and airline tickets in China, while Qihoo is a Chinese Internet and mobile security company with more than 328 million monthly active users.
PGJ currently has more than $261 million in assets. The stock has gained 9% in the last three months, and more than 23% in the last 12.