Chesapeake Energy Corp. (NYSE: CHK) stock closed up nearly 0.5%, despite the fact that the company reported a net income loss of 67% compared to the previous year.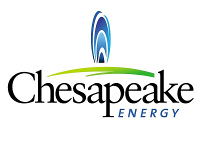 CHK reported Q2 net income of $0.22 per share, which was down from $0.66 per share in the same quarter last year. Excluding one-time items, earnings per share (EPS) was $0.36. That was down from the $0.44 per share analysts polled by Bloomberg had anticipated.
According to the company, one of the biggest reasons for the profit drop was excess supply of natural gas in the Marcellus Shale region (northeast United States). At the end of July, CHK told shareholders that the price of natural gas had dropped 51% from the previous year to $2.45 per thousand cubic feet.
Company officials also attributed the net income drop to the repurchase of debt securities that was associated with debt refinancing.
While the net income figures were down drastically, much of the other figures from the earnings report were quite positive.
For the quarter, Chesapeake reported that average daily production hit 695,000 barrels of oil equivalent (boe) per day. That was a 12% increase from last year. Revenue increased 10% to $5.15 billion. Analysts had placed a consensus estimate of $4.91 billion for the quarter.
Company officials announced that they plan to connect 35% more wells in the next two quarters, compared to the first two quarters.
"As our pace of well connections accelerates, we expect our production growth trajectory will increase accordingly and we anticipate our year-end 2014 exit rate will exceed 730,000 boe per day," Chief Executive Officer Doug Lawler said.
"The earnings miss was all due to lower oil, gas, and liquids prices, but all operating results were positive and above guidance," Oppenheimer & Co. analyst Fadel Gheit told Bloomberg. "They continue to reduce costs and improve operating efficiency, while selling assets and reducing spending."
CHK also announced that capital expenditures were down 27% from last year at $1.3 billion. And that could end up being one of the most important figures for CHK shareholders moving forward...
What Cutting Costs Means for CHK Stock