Investors might think they've found a bargain today (Wednesday) in Groupon Inc. (Nasdaq: GRPN) stock, but it's best to think twice before making a move.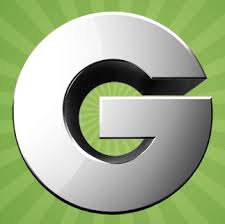 Indeed, Groupon stock swooned as much as 16.12%, or $1.17, to $5.90 after-hours Tuesday following a wider than expected Q2 loss and a trimming of its full year forecast. GRPN stock was down another 16% in premarket trading Wednesday.
The Chicago, Ill.-based company posted a loss of $0.03 per share, or $22.9 million, in the second quarter. That was steeper than the penny a share, or $7.6 million loss, reported in the same quarter a year ago. It also missed analyst expectations for earnings per share (EPS) of $0.01 on revenue of $761.8 million.
The dismal report marked the third consecutive earnings quarter in which Groupon lowered quarterly or annual guidance.
"Although the company has the opportunity to reduce marketing spend over the remainder of the year to achieve a higher target, given recent returns on those investments, it believes it is important to maintain flexibility for investment in long-term growth," the company said in a statement.
For the current quarter, Groupon projects EPS to break even or go up to $0.02 on revenue of $720 million to $770 million. That's short of consensus estimates for EPS of $0.03 on revenue of $760 million.
Following are key highlights of Groupon's Tuesday conference call that followed the Q2 release.
Groupon's (GRPN) Q2 Earnings Review
Chief Executive Officer Eric Lefkofsky began the conference call stating, "We made good progress in the second quarter." He hyped strides made in gross billings and app downloads.
Groupon has amassed 92 million downloads of its mobile app.
Amid strong demand in North America, billings rose 12% in the region. Billings, however, were flat in Europe, the Middle East, and Africa.
The company spent $88 million in Q2 on marketing investments.